10 Thoughts on Texas Tech's 41-17 Drubbing of Oklahoma State
Kyle Porter tries to make sense of a the Cowboys' home loss to Texas Tech.
Boy, Boise State was an illusion (they're called illusions, Michael), wasn't it? Oklahoma State got thumped by Texas Tech at home on Saturday evening 41-17 and fell to the Red Raiders for the first time in 10 tries and the first time at home since George Bush's first year as president of the United States. 
It was *double checks notes* yep, it was every bit as bad as it looks on paper. We'll get to the 10 thoughts, but first let's hear from our sponsor.
1. Inept Offense
Oklahoma State didn't score an offensive point for … ? … the final 40 minutes and 20 seconds of the game. Wait … that can't be right, can it?! It is. Here's how OSU's drive chart looked on Saturday against Tech's mighty defense (which gave up 47 to Ole Miss and 49 to Houston). Please, if you have any sort of troubling medical issues or are pregnant and prone to spontaneous bouts of nausea, do not look at this.
Punt
TD
FG
Downs
TD
Punt
Half
Punt
Missed FG
Fumble
Punt
INT
Punt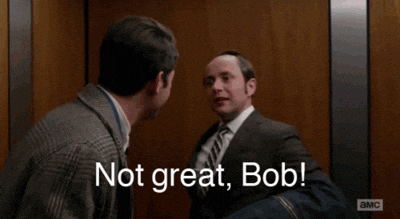 There are many, many reasons why this is what the 13-drive OSU chart looked like on Saturday, but the bigger point is that for the first time since losing to Texas in November 2014, OSU failed to top 20 points in a home game. We can talk about myriad other factors that caused them to lose (and we will!), but I think that's probably where we start.
2. Corndog Ceiling
A lot of triggered folks over QB1 on both sides of the aisle. He was 18/38 for 258 yards, 1 TD and 1 INT against what has, uh, not historically been the greatest defensive program in the Big 12. And hey, I'm willing to buy into the idea that Tech is better defensively than they've shown so far this year. But the reality for Candy Corn after a third of the season is that we know his floor and we know his ceiling.
I didn't really have super strong feelings about 14 one way or another coming into this game, but now I'm leaning toward, "Spencer is worse?" I think that Gundy thought he could get away with somebody whose ceiling is "above average" and whose floor is just south of "average." Spoiler: He apparently can't.
Corn isn't necessarily going to kill you, but he's probably not going to win you anything either (he'd be ? for Alabama). He's just kind of there. I thought this was a little more concerning after the Boise State game than the score let on, and he got exposed a little tonight.
Taylor Cornelius in the first quarter: 8-13, 118 yards, TD.
Since: 10-23, 140 yards, INT

— Mark Cooper (@mark_cooperjr) September 23, 2018
My biggest thing with him is that I legit don't know if he can hit a deep ball. Like, just one. A single deep pass that hits somebody in stride. It would help an offensive line that is … struggling (we'll get to them!) stretch the field and give the offense a little breathing room. Alas, it hasn't happened through four games, and I'm not sure it will.
On the next guy up chatter … I don't really know how Dru Brown or Spencer Sanders could be less dynamic. I suppose they could be TO machines, which you know Gundy hates (and would actually be worse), but it feels like one of them should at least get a chance to captain the U.S.S. Justice. Related: Gundy isn't here for your Corn slander.
Gundy continued: "We need to block better. It's not him. Don't put it on him."

— Mark Cooper (@mark_cooperjr) September 23, 2018
3. OL Issues
The rushing numbers aren't really that bad (OSU averaged 5.3 a carry), but they just never got going downhill all night and insisted on passing when they were hitting on the rush.
Gundy on O-line: "We're not anywhere near being better than we were last year." #okstate

— Nathan Ruiz (@NathanSRuiz) September 23, 2018
Pass protection was kind of brutal — 2 sacks, 5 QB hurries, 7 tackles for loss — and OSU had four three-and-outs and eight (!) drives of 16 or fewer yards. Of course, as Adam Lunt pointed out, it's not like pass protection has been very good all season.
Pass pro wasn't great, but its been avg all year. It's why it makes the decision that much more stupid to put the game in your facilitator QB's hands, and not the RB's.

— Adam Lunt (@AdamLunt817) September 23, 2018
I guess the point there is letting Corn throw it 38 times for a 6.8 yard average per attempt while Justice is just sitting over there averaging 9.3 yards a pop but only giving it to him 12 times is a little like letting Marcus Smart shoot twice the number of 3s as Phil Forte in any given game (which I'm sure Travis Ford did many times!)
Feed this man!
4. Gundy in Big 12 Openers
Here's what I wrote down for this thought initially when I was going to make it about Gundy owning Kliff: Gundy may look in the mirror and think he sees Kliff. But I bet Kliff looks at CFB Reference and wishes he saw Gundy.
Backspace, backspace, backspace, backspace, COOP.
Gundy is now 7-7 in Big 12 openers (not good!) with these losses in the last seven seasons (three of them at home!):
2012: Texas
2013: at WVU
2016: at Baylor
2017: TCU
2018: Texas Tech
Somehow, OSU played for the Big 12 title in two of those three seasons (2013 and 2016) and has an overall post-opening game record in those seasons of 25-7 with four of the seven losses obviously coming to OU. Hilariously (!) one of the years OSU won their conference opener (2014) they went 6-6 but also beat OU. ?
5. No Fire
I thought OSU played generally — and specifically the middle of both the offense and defense — like they read PFB all week (and thanks for the pageviews if you did!) and started believing what everyone nationally was selling. There was just no gumption there. Nobody hitting. Nobody acting like they loved football. Gundy warned us about this after the Boise State game, but I guess I thought he would just rub some of the Cowboy Culture pixie dust on everyone and make it go away.
This might be a hot take, but part of me wonders how much of this emanates from Corn. I don't think he's a bad leader — or rather I have no idea how he is as a leader — but he's certainly not one who's going to verbally or viscerally rally the troops. Maybe this doesn't matter (and I tend to think it doesn't), but whenever I see him playing I never think, "You know what, he's not going to let them lose this game."
6. No Discipline Either
Eight penalties for 73 yards, three fumbles and a pick. Also a missed field goal and some head-scratching plays on kick returns (more on that below). OSU doesn't have enough talent to outplay its discipline problems, and for the second time in three weeks both this and the special teams pox have revealed themselves. It's not why OSU lost, but it certainly didn't help.
7. Why? Is? Bundage? In?
I must have typed those very words 55 times in our Slack chat during the first half. He was running around like Justin Blackmon in the 2010 Bedlam game trying to arm tackle Tech's running backs and holding on to receivers for piggyback rides into the secondary. I literally had the thought, "I bet I could outrun Bundage right now" which probably isn't even true, but it shines a light on where he was at physically. I know you're short on linebackers, but literally anyone who didn't need a cane to get around would have been better off in that slot!
One of the worst coaching decisions this staff has made in recent memory is keeping Calvin Bundage in the game right now. Single handedly providing a huge gap in the defense.

— Adam Lunt (@AdamLunt817) September 23, 2018
8. Owning the Game
I know Gundy doesn't care about time of possession (and he shouldn't), but how about this eye-popper on drives of 2 minutes or longer …
Texas Tech: 11
Oklahoma State: 2
Tech had the football for over 41 minutes on Saturday, which almost touches the insane number Army put on OU that everybody was freaking out about.
Time of possession: #Army 44:35, #Oklahoma 13:02.

— Cliff Brunt (@CliffBruntAP) September 23, 2018
When you have the ball for as little time as OSU did, you start to operate out of a position of weakness, not to mention you toast your defense to the tune of 92 plays defended (Tech defended just 62).
Other than the 99.75-yard drive early there was absolutely no rhythm from OSU offensively, and that led to a tired defense and so on. It was … not that dissimilar to some of the 2014 games we watched endured.
9. Tech ain't Boise (at least offensively)
Again, Tech might be all right! Get back to me in November when Kliff is shopping sections of his beard on eBay and they're clawing to get to the Taco Bell Bowl, but it's not like OSU has really shut down Tech in the past six years either.
Since that mauling in 2011 (RIP guns up sign), Tech has averaged 37 points a game against the Pokes. That's right at what they hit tonight with the difference being that OSU doesn't have an offense to match those offenses they used to beat Tech nine straight times with. Defensively they were hampered by Bundage's inability to walk (see above), and it became clear that he's their engine on that side (as if it wasn't before).
I thought one of the best points I saw is that OSU has to come up with a solution for quick-throwing teams. Part of that is on the secondary for not buying them any time. There definitely wasn't enough of this tonight.
That's not necessarily going to be every team you see in the Big 12, but it certainly describes Tech and West Virginia and it stymies the strength of your defense (the line). Jim Knowles didn't have those answers tonight, but he needs to find them as soon as possible (and get Bundage in a cryogenic chamber asap).
Pokes defense ain't getting after it like they did Boise State b/c TTU is getting the ball out quicker, not letting that DL and their pressures be a factor.

— Michael Felder (@InTheBleachers) September 23, 2018
10. Get Gundy back on special teams
Gundy joked (?) last week that he coaches special teams before Boise. It turns out that was either 1. An anomaly of a week or 2. That Gundy needs to go back and coach special teams again this week. The missed field goal is going to happen, I suppose, but the botched punt return and Chuba fair-catching kickoffs on his own 8-yard line is not what Big 12 title runs are made of.
Silver lining: As I noted above, in two of the last three years OSU has lost their Big 12 opener, they went on to play the final game of the season for the Big 12 title. On to Kansas (might want to take Boynton on that trip … he's never lost there).