Boynton Right to Act, but Player Dismissals Raise Other Questions
A critique of what's going down in GIA right now.
Following the removal of Maurice Calloo, Kentrevious Jones and Michael Weathers from the roster, Oklahoma State now has eight scholarship basketball players (including Trey Reeves) and eight basketball coaches. As someone who has been (repeatedly) ratioed, I can confirm this is not what you're going for with a college basketball team.
Including walk-on Luke Major there are nine guys on the roster, which, as Marshall Scott pointed out recently, means they need a coach to run with them to play five-on-five in practice. The roster is kind of astonishing to look at.
That's it. That's all the players. I've stared at it for five straight minutes, and I can still hardly believe it. Only seven of those guys are legitimate rotation players (and maybe six depending on how you feel about Duncan Demuth), but we might be seeing a lot of Demuth (and even Trey Reeves) as the Big 12 season heats up and OSU tries to get to the finish line.
Player dismissal has now become a trend in Stillwater. Three separate times OSU has had to issue releases stating that so-and-so is no longer with the program. Zack Dawson and Davon Dillard last year. Mike Cunningham last week. And now the Weathers-Jones-Calloo group. Let's look at both of Boynton's teams.
2017-18 team: Started with 13, kicked two off, ended with 11
2018-19 team: Started with 13, kicked four off, currently at 9
So of the 26 player seasons that have begun with Boynton, it would appear that only 20 will make it all the way through (hopefully). Seventy-seven percent is a great team shooting number from the line. It's not a great team number as it relates to season-long continuity. And while none of these guys were legit game-changers, at least a few could have been pieces on future squads.
And sure, there are massive, Big Country-sized caveats here. Boynton didn't recruit Dillard. He wasn't the head coach when Dawson committed. Mike Cunningham was a late transfer, and Calloo and Jones were both last-minute recruits who filled space rather than being foundational pieces like Boynton is bringing in next year in the Boones, Avery Anderson and Marcus Watson.
However, the unfortunate reality is that for whatever reason these guys haven't worked out. Hear me on this: I don't know what Boynton's standards are. He might require guys to drink a quart of carrot juice at every meal and memorize the pentateuch in their downtime. Maybe he has unrealistic expectations of college freshmen and sophomores. But given the stories we've heard about why the recent trio may have been booted, I kind of doubt it.
And while I agree that laying a foundation and setting a precedent and having standards are all important things (as Boone pointed out recently), it's also fair here to say that Boynton has whiffed on a number of guys. Recruiting isn't just about finding talent, it's about finding guys who can live up to the standards of your program, especially when you're the one making those standards to begin with.
Cut to Mike Gundy.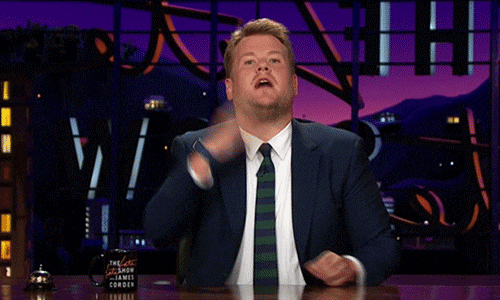 So while I still believe the ceiling for Boynton is high, and it feels a little counterintuitive to write negatively related to having high standards, my position is that as an organization you have to get better about who you let through the front door or you have to lower your expectations. Those are the only two options here, or this is going to continue to take place.
"I don't know about change (the way we think about evaluation)," said Boynton. "We feel pretty comfortable with how we recruit, the type of questions we ask …"

"I feel like we have a good system in place, we try to get as much information, but you can't predict everything, and sometimes kids make tough choices, and unfortunately, they're not all public. Some things are dealt with behind the scenes, but when they are, we deal with them, and we deal with them when they're not public just the same. It's just you guys don't always hear about it."
As an alum and as a fan, I don't want him to choose the second path, the lowered standards. Which means the first is paramount. As Boynton finishes off Year 2 and hurtles toward Year 3 with barely a whiff of the NCAA Tournament in his rearview mirror, he needs to figure out how to not just recruit the top talent in the country but also the top talent that he can keep in school and on his team.
"I mean, it's a challenge (to know everything about a recruit)," he added. "But I don't know if it's a different challenge for us than for anybody else. So we just have to make sure we're doing as much as we can. I do think our staff does a good job of finding out as much information as we can.
"You never know everything, and when things come up, it's really about more so how you deal with them in that moment. We want to know everything, we don't, and you've got to figure out how to deal with things as they come up."
Next season will be telling for OSU's head man. That's his first full-fledged class. It's big. It's important. It's all on him, and because of the past two seasons it's probably a little more critical than it would otherwise be. They'll need to be good, and they'll need to stay upright. Otherwise, an experiment that has looked so promising for so long might go even further south in a hurry.