Daily Bullets (Feb. 23): The Bedlam that Brought the Boones to OSU
Also: OSU-Iowa tonight in wrestling!
I'm wearing my orange blazer to church today.
---
Scores
MBB: OSU 83 | OU 66
SB: Louisiana 3 | OSU 2
SB: OSU 3 | UAB 0
Equestrian: OSU 10 | Texas A&M 7
Baseball: OSU 11 | UTRGV 7
Games
BB: vs UTRGV — Stillwater (12 p.m.)
WBB: at TCU — Ft. Worth (2 p.m.) — FSSW+
Wrestling: at Iowa — Iowa City (7 p.m.) — Big Ten Network
---
• Marshall's five thoughts: Loved these, especially on the orange blazer and on Kalib Boone. I'm a card-carrying member of the Boone bros. fan club.
• Bedlam brought the Boones: Good story here about how that Trae Young game in GIA brought Kalib and Keylan to Stillwater. Also, I love this (and you should be following us on Instagram).
• AlonzoMourning dot gif headline: Berry Tramel says here that after an exciting Bedlam win, OSU is getting itself into position for the NIT. Take over, 'Zo.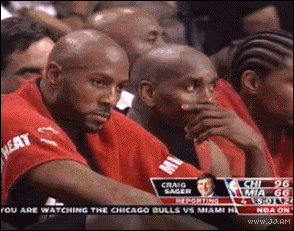 • The future is bright: This quote has me excited, especially since OSU currently has the No. 1 class in the Big 12 and No. 9 in the country, according to 247.
Mike Boynton: "I can't say enough about how much Oklahoma State basketball fans have supported me and I know that I haven't done enough yet for them but trust me it's coming." #OkState

— Marshall Levenson (@MarshallLevy14) February 23, 2020
• Top 20: Berry Tramel ranks the top 20 games of college football's opening week here. OSU-Oregon State makes the list, but the list is not a particularly strong list. No heavyweight bouts, although SC-Bama should be under normal circumstances. My most intriguing matchup? Baylor-Ole Miss. Choo choo.
• OSU-Iowa tonight at 7 p.m.: There's nobody better to get you juiced for an OSU-Iowa wrestling dual than Seth Duckworth. OSU's not going to win, but it should be a fun one to follow. Five things to watch right here.
• Thread you should be following: I think some folks think all of our forum threads are pay-to-play. They're not! Here's a good Thunder one you can jump in for free.
• Photo of the week: This wasn't close.
O'Brate Stadium #okstate pic.twitter.com/NeicT3OUtt

— Kelly Kerr (@camera3728) February 20, 2020
• Best thing I read this week: This profile of Ben Affleck is sad and also kind of hopeful. Speaks to the emptiness of success, fame and money. Which is something I have to preach to myself every single day.