Mike Gundy Thinks He Knows What's Going on but Is Not Alarmed About OSU
How should Mike Gundy react after a 1-3 start to Big 12 play?
Mike Gundy had an intriguing press conference on Saturday after a 31-12 loss to Kansas State. I suppose they're all fairly interesting when you've lost three of four, but two things really stood out to me.
The first was his answer to how alarming this loss was when OSU had to have it to stay in contention for whatever they were contending for this time three days ago.
"It's not alarming at all," said Gundy. "We prepare the same week for every single game. It's no different. It's been that way for 14 years. We do the same thing. We go to work, we put a game plan together, get guys ready to play and go play. If we were ever to start to get alarmed, then it would make it a lot worse. That's what our guys do."
There was a follow up from the same reporter, Guerin Emig of the Tulsa World, and Gundy de-cleated him.
"I answered it once," he said. "You're asking the same question twice."
Just making sure you have the same answer.
"Don't worry about me," said Gundy. "I hear you the first time, I'm good on the second one. I've been doing this a long time. It's a nice try, though."
I … don't think Gundy needs to bang the alarm and head out of town, but when you couple his lack of urgency in these pressers with an equivalent lack of urgency on the field, it starts to get a little ?.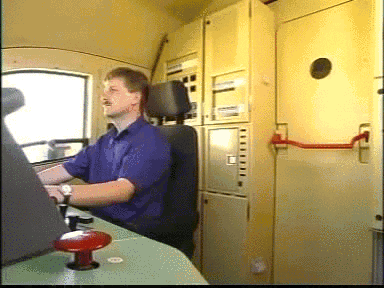 The things we love about Gundy — good CEO, innovative, doesn't get out of his world etc. — when things are going well can turn on him when it goes poorly. They become, well he doesn't care, ambivalent, lacks fire etc. The things that I think make him great — level-headed, good demeanor, an anchor for a good program — don't produce the greatest optics when things are actually going wayward.
That's the nature of the beast, I suppose, and I'd love to see him pop off once or twice, but it's also a little unfair to ask him flip the way he handles things all the way around just because of few losses. I also think there's a difference between "being the same all the time" and "not getting too high or too low." The former is not helpful, the latter takes a high emotional IQ and means you have to temper your emotions during good times and rile them up during the bad.
I'm not sure if all of that makes this next quote more or less frustrating.
"I know what's going on … I think … I've been doing this a long time," said Gundy later in his presser. "I have a pretty good idea of what's going on and the direction we need to go."
I have a few directions if anyone is interested.
"Everybody in the organization has to put their big boy pants on and do what we can to be better for the next game," said Gundy. "And not worry about all the things essentially we can't control. I think composure is very important right now. Anytime you do something in life with your family or your team or something happens and you start getting upset, panicking and pointing fingers, that's when you have real issues.
"For me it's real simple. I do my job. That's what my job is. To monitor and see where we're at and coach everybody — coaches and players — and make sure we can have quality work this week and just keep moving forward."
That's fair, I suppose. But there seems to be a sense of OSU just continuing to do what it's been doing and continuing to get the same results. If you know what's going on and what direction to go in, should you be losing by 20 to one of the three worst teams in the Big 12 this season?
Again, maybe OSU just doesn't have it this year. Maybe they just can't out-talent their current issues. Maybe none of "figuring it out" even matters because they aren't good enough regardless. But the idea of "business as usual in the ol' Pickens Palace" didn't play all that well on Saturday. If you don't believe me look at the replies here.
I always try to bring this back to real life. To stuff you and I can understand. Let's say things are going poorly at our jobs. We lost a few long-term deals, clients are disappearing and morale is low. What do I want from the top guy, the head man?
The place I land is this. I want him to be even-handed, but I also want him to be a little jacked up, both internally and externally. I want to feel something when he talks. I want his words to inspire me to something better than what I'm currently experiencing. I want his tone to be calm but firm. Steady but strong. I want to know that I am empowered to be pumped about turning things around, righting the ship.
I don't see that with Gundy right now. Maybe that doesn't matter. But maybe it does.