Notebook: Jeffrey Carroll Ties Career High With 24
Oklahoma State lost its 13th straight Big 12 game on Wednesday night in GIA as Brad Underwood failed again to nab his 100th career victory. Kansas State outscored the Pokes 45-34 in the second half en route to their 14th overall victory. Notebook and some thoughts below.
• I don't really know what to say. This loss was supremely disheartening. Underwood gets 3+ years no matter how the first two go, but you can't lose to Texas on the road and Kansas State at home with Jawun Evans and Jeffrey Carroll on your team. You just can't. We will discuss this more later on in the week or maybe next week.
• I'm not real sure what's going on with Oklahoma State's defense. It's a sieve in the second half of games. They barely even pretend to defend teams in the final five minutes. OSU has given up an effective field goal percentage over 49 percent in five of its six Big 12 games thus far including 62 percent (!) on Wednesday.
The perimeter defense is nonchalant and the interior defense is nonexistent. We can talk all we want about Jawun's hero ball on the other end or Phil's one-dimensional game, but this is the real issue when it comes to getting Ws.
• OU has two more conference wins than OSU right now. TCU has three more.
• Sweet mercy. Davon Dillard's last two games have been a revelation.
Omg. Are you kidding me?! pic.twitter.com/6g3yPgxYha

— Pistols Firing (@pistolsguys) January 19, 2017
• This was amazing.
"The electoral college is outdated. And it SHOULD BE ABOLISHED!" pic.twitter.com/T9kRlEgGWq

— Pistols Firing (@pistolsguys) January 19, 2017
• Jeffrey Carroll's lines are insane. He had 24-8-1-1 on Wednesday on 7-10 shooting including 4-4 from 3-point range. I can't even believe I'm reading that properly. He has pretty easily been OSU's best player on offense for most of the season. He has scored at least 20 points in each of the last three games and in four of the last five. His 24 on Wednesday tied a career high.
• Hammonds had missed his last 13 3-point attempts coming in. He went 3-5 from long range on Wednesday.
• OSU hit nine 3-pointers (9-of-14) in the first half, which are the most by an OSU team in the opening half since knocking down 10 against Utah Valley on Nov. 12, 2013.
• Hey a live look at OSU's interior defense in the second half: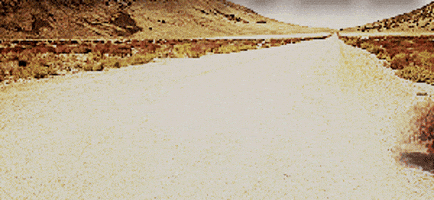 • Solomon was pretty solid once again. He had 10-7-1-1 in 27 minutes. He ran a couple of pick and rolls with Jawun that made me weak. He also had three offensive boards that felt like 30. His improvement is a nice development on the year.
• Kansas State only turned the ball over on 14 percent of possessions. OSU just isn't getting the disruption it got earlier in the season.
• Yeah.
Brad Underwood began his postgame news conference with what we were all thinking. "Same song, sixth verse?"

— Mark Cooper (@mark_cooperjr) January 19, 2017
• Has ESPN always put the number of fouls a team commits at the bottom of the screen? I thought it used to only put whether a team was in the bonus.
• I feel ambivalent about Evans, I guess. His hero ball thing is less self-aggrandizing than Marcus Smart's but equally ineffective. He still does amazing things with the ball, though. It feels like he just needs to take like three fewer shots per game and he'll be fine.
• This seems bad.
@pistolsguy In the previous 68 home B12 games ('09-'16), OSU gave up 90+ in a loss twice (1 in OT). This year? All 3 so far.

— Chad Rice (@chad_rice) January 19, 2017
• I watched the game with my buddy Matt Amilian. He filmed me in my natural habitat.
VIDEO: Here's a shot of @pistolsguy recording a vine. Phenomenal form pic.twitter.com/tFb0N4lfl3

— Matt Amilian (@mattamilian) January 19, 2017
• I'm not trying to be hot take-y when I say stuff like this.
Underwood gets three years minimum … but you can't go 0-2 against Texas on the road and KSU at home when you have a Jawun Evans.

— Pistols Firing (@pistolsguys) January 19, 2017
Oklahoma State has to be better. Nobody disagrees with that. The players don't disagree. Brad Underwood doesn't disagree. Nobody does. They are clearly building something. And I get it, it takes time. I could legitimately seeing them running off something like eight of their next 10 or nine of their next 12 or something like that. And I get that the Big 12 is a monster this year.
But guess what? The Big 12 is going to be a monster every year. Their issues are not necessarily talent (although a big man or two to play defense wouldn't hurt). Their issues right now are defensive intensity and disruption. The offense is actually clicking, but the defense has regressed from Eddie Sutton status to Harlem Globetrotter status.
They showed they are more than capable of excelling at both intensity and disruption in the non-conference portion of the schedule earlier in the year.  I'd like to see it again over the final dozen Big 12 games.