PFB Predictions for Oklahoma State Football in 2017
We've already made our own individual very specific predictions for the 2017 season, but now it's time to take a look at who we think offensive and defensive MVPs will be, how many yards James Washington will attain on offense and what Oklahoma State's record will be at the end of the season. Let's jump right in.
Offensive MVP
Kyle Porter: Mason Rudolph — It has to be No. 2 simply because of how much talent OSU has around him. That is, those touches should get distributed so evenly that nobody else will shine as brightly as Rudolph in his last lap around BPS.
Phillip Slavin: Mason Rudolph — If it's not Rudolph, then OSU had a disappointing season. The offense is running through the QB, which means he should have the biggest impact on each and every game. Plus, he's a Big 12 title away from being the best quarterback in OSU history.
Kyle Boone: Justice Hill — So long as Mason Rudolph's healthy, you know what you're going to get from him with the amount of weapons he has on the outside. But Justice Hill is the X-factor who will keep defenses honest and in the box, allowing for QB1 to have opportunities to chunk it deep. I think Hill goes for 1,500+ and has a beast of a sophomore campaign.
Nick Welch: Mason Rudolph — Mason has numerous weapons at his disposal this season. A solid running back (Hill), a deep threat (Ateman), and go-to-guy (Washington), a speed demon (Johnson), and solid O-line cement Mason as one of, if not the best Quarterback in school history.
Hayden Barber: Aaron Cochran — Dylan Galloway would be the No. 10 Oklahoma State Cowboys' starting left tackle if not for Cochran. Without Mason Rudolph, the offense would be worse but fine. Without Justice Hill, the freshmen would still run plenty. No James Washington? There are 10 others behind him. Victor Salako opened up the deep passing game last season. Adding, or keeping, that extra second in the pocket changes the complexion of the offense. Cochran isn't the best player on offense, but he is the most valuable.
Steven Mandeville: Ju$tice Hill — The Booker T. alum is about to shine like a Garth Brooks belt buckle. The guy did abundantly more with less last year and adding frame, a more experienced offensive line and an even deadlier passing game will result in gaudier stats. Justice Hill is the difference between a Texas Techy offense — a deadly one-dimensional attack with no ability to stop the clock – and the 4+ points per drive offense 'bout to put d-coordinators on ventilators.
Kyle Cox: Mason Rudolph — QB1 has got to be my pick for MVP for the simple reason he would be the hardest player on the roster to replace. Justice Hill would probably be next in that regard but I still think you'd much rather depend on one of several unproven tailbacks than an unproven quarterback. Without Rudolph, the Cowboys are probably not a Big 12 title contender.
Defensive MVP
Kyle Porter: Calvin Bundage — I acknowledge this is a terrible pick, but I own all the stock.
Phillip Slavin: Ramon Richards — If the move to safety has the impact coaches think it should, then Richards should end up with the biggest impact in the most games. I really think his "gambler" style of play will pay-off at safety.
Kyle Boone: Kenneth Edison-McGruder — When you think of breakout candidates, you likely think of a guy like Calvin Bundage or AJ Green or Rodarius Williams. But I'll go down the board and pick the guy likely to be 1A at the star position all season in McGruder, a hard-hitting safety moved down the box. He can exert his violence and ranginess perfectly with the move to star, and I think he'll be in the backfield as much as any linebacker on the team.
Nick Welch:  Jarrell Owens — With Ogbah gone, Owens has incredible opportunity to become the force on the defensive line. I think he has the talent and drive to have the best season of his career and really cause disruption up front.
Hayden Barber: Tre Flowers — His experience and level-headedness in the back end of the defense is invaluable. Jordan Sterns seemed almost like a redeeming character on a mediocre squad last season. With him gone, Flowers fits the mold on a semi-experienced defense.
Steven Mandeville: Zach Sinor — Once every four drives when opposing offenses aren't starting on their own 25 (OSU points -> touchback), Ol' Coffin Corner Sinor will give the defense little to no turf at their back. It'll take seven or eight first downs to get into the red zone – plenty of time for Glenn Spencer's defense to take it back. (I love Nick's pick for Jarrell Owens – he and Walterscheid will be up in everyone not named Baker Mayfield's business this year)
Kyle Cox: Justin Phillips — This will be a hard sell because most of us don't pay super close attention to the starting weak-side linebacker. But Phillips has done nothing but produce when given the opportunity. And with Devante Averette gone, Phillips has big opportunity to replace one of OSU's most underrated defenders at the Will linebacker role. I predicted Phillips makes an all-conference team this year and I think he becomes a fan favorite in the process.
Yards and TDs for Justice Hill
Kyle Porter: 1,430 and 11 TDs
Phillip Slavin: 1,300 yards and 8 TDs.
Kyle Boone: 1,520 yards and 14 TDs.
Nick Welch: 1,190 yards and 11 TDs.
Hayden Barber: 1,410 yards and 7 TDs
Steven Mandeville: 1,400 and 10 TDs
Kyle Cox: 1,350 and 13 TDs
Yards and TDs for Mason Rudolph
Kyle Porter: 4,340 and 32 TDs.
Phillip Slavin: 4,200 yards and 30 TDs.
Kyle Boone: 4,324 yards and 25 TDs.
Nick Welch: 4,500 yards and 29 TDs.
Hayden Barber: 4,250 yards and 27 TDs
Steven Mandeville: 4,000 and 30 TDs
Kyle Cox: 4,250 and 35 TDs
Yards and TDs for James Washington
Kyle Porter: 1,410 and 9 TDs
Phillip Slavin: 1,300 yards and 11 TDs.
Kyle Boone: 1,456 yards and 14 TDs.
Nick Welch: 1,350 yards and 10 TDs.
Hayden Barber: 1,280 yards and 10 TDs
Steven Mandeville: 1,250 yards and 8 TDs
Kyle Cox: 1,492 yards and 12 TDs
Freshman of the year
Kyle Porter: Brock Martin — The hipster pick.
Phillip Slavin: J.D. King. — I don't think a lot of true freshmen are going to get to play, which is why King, if he can hold onto the No. 2 running back spot behind Hill, should end up as the freshman with the most impact this season.
Kyle Boone: J.D. King — As soon as the Georgia beast is unleashed against Tulsa, fans will get a good idea about how special this youngster will be as a Cowboy. He hits the hole hard, he's got breakaway speed, and most importantly he can pass-block — which is the biggest reason why he's the No. 2 back to start the season.
Nick Welch: J.D. King — It's hard not to pick this guy. He has a great chance as the bigger back to get major touches near the goal-line with JW Walsh gone. He'd be a great late round fantasy handcuff pick.
Hayden Barber: J.D. King — Mike Gundy might like Dillon Stoner more, but King fill a hole so perfectly. King has followed the Justice Hill progression with the body and skillset of a young Chris Carson. He has the makeup, physically and mentality apparently, of a potential star.
Steven Mandeville: Chuba Hubbard — King is the obvious choice here but a counter argument is to be made for Chuba. Gundy's comments lead to believe he's some sort of Joseph Randle/diet-Tyreek hybrid. Don't be surprised if he hops in around game four like Justice did last year and carves out a nice role.  
Kyle Cox: Dillon Stoner — I'll take the technicality here with Stoner who was allowed to basically redshirt after an injury cut his freshman year to four games. I think he gets some burn at the slot but that he leapfrogs Jalen McCleskey on punt returns. A nice showing in the return game plus a couple of wildcat scores makes his case.
Return yardage leader (punts + kickoffs)
Kyle Porter: Tyron Johnson — I think it has to be him because he's going to be the main kickoff returner (I think) and OSU doesn't really return punts anymore. Or they didn't last year.
Phillip Slavin: Tyron Johnson — I think Johnson actually ends the year with more return yards than receiving yards.
Kyle Boone: Tyron Johnson — I've been riding the Tyron train since he transferred, so you better believe I'm taking him here. It's bag year for No. 13, and he's going to collect the future checks weekly. (Did I do that right?)
Nick Welch: Tyron Johnson — Mike Gundy is incredibly high on him. It's hard to believe we got a former 5-star receiver in Stillwater. I hope he has great year.
Hayden Barber: Tyron Johnson — This seems close enough like a no-brainer. It's bag year for the street's hottest youngin'.
Steven Mandeville: Jalen McCleskey — The third year receiver will get more shots at the yardage totals than the first year TYJ and he's equally phone-booth slippery. I expect more punt return opportunities than kick return opportunities for the guys in orange.
Kyle Cox: Tyron Johnson — I think Tyron could put up the best kickoff return year since Tyreek Hill. Not that we've seen a ton of big plays on kick returns during the last couple of years. And I could see him getting a shot on punts too if he's that dynamic. Gundy has shown the willingness to let someone handle both jobs if he can make plays.
Tackles Leader
Kyle Porter: Tre Flowers — Moving into the Sterns position will bump his tackling a bit, and I think the other main candidate (Whitener) might not see the field quite as much as he did last year because OSU is so deep at linebacker.
Phillip Slavin: Chad Whitener — He finished second on the team last year with 71. I think his year he improves on his total and reaches into the mid-80s which might be enough to finish at the top of the list.
Kyle Boone: I'm going with big Darrion Daniels up front. The former four-star has been a load in small sample sizes up to this point but lived in the shadow of Vincent  Taylor. I think he has a memorable year stuffing the run and disrupting offenses in the middle of OSU's defense.
Nick Welch: Chad Whitener — I'll go with Whitener as well. He had a great year last year and I think he will have plenty of opportunities at the linebacker position to tackle. (Great analysis by me)
Hayden Barber: Kenneth Edison-McGruder — I predicted it a couple of weeks ago, so I gotta roll with it. Edison-McGruder's physicality around the line of scrimmage with manageable coverage skills make him the most athletic guy on the Cowboy defense. Only problem might be Calvin Bundage splitting his reps.
Steven Mandeville: Tre Flowers — With Sterns leading the team in tackles for the last three years, Flowers has been sitting in the top five waiting for his turn. Flowers will surely be counted on from that spot while Ramon will sit back to play center fielder more often, and the numbers will pile up.
Kyle Cox: Justin Phillips — My pick for All-Big 12 selection has shown that he can pad the stat sheet when give a chance and he's stepping into his first full-time starting role at Will linebacker.
Sacks Leader
Kyle Porter: Cole Walterscheid — The forgotten man! He was a stud for stretches last year, and the year of experience will only help him. Just keep him away from Jimmy Johns.
Phillip Slavin: Tralund Webber — Despite backing up Cole Walterscheid on the depth chart, I think Webber end the season with the most sacks. He finished second last season to Vincent Taylor with six. No reason to believe he can't reach that total again, if not exceed it.
Kyle Boone: Jarrell Owens — Owens has been a solid presence coming off the edge, but he's never been able to physically impose his will the way Emmanuel Ogbah did wearing orange and black. I think he makes a leap this season and leads the team in sacks.
Nick Welch: Jarrell Owens —  He is my defensive MVP in part because I think he will be able to get to the QB. The Big 12 also just traded two quick pass offenses for two slower tempo offenses (Texas, Baylor). I think better coverage this year will provide an increase in sacks this year for the big fellas.
Hayden Barber: Tralund Webber — I'd wager that a lot of people, mostly students, don't even know who Webber is, but he finished No. 2 on the team in this category with 6.0 behind Vincent Taylor with one 7.0. Watch out for DeQuinton Osborne though. He had 10 tackles last year; 3.5 of them were sacks.
Steven Mandeville: Cole Walterscheid — This season will be that dominant Pitt game all over again. Love Webber rotating in with fresh legs and Owens seems more athletic but big Cole will get his chances with DQ and Sugar Loaf drawing so much attention in the middle.
Kyle Cox: Jordan Brailford — Gundy talked about his physical skillset in spring practice citing him as being able to do things no one else could. If he's 100 percent, I think he rises above the crowd of deep DEs and headlines the group.
Interceptions leader
Kyle Porter: Ramon Richards — Any number between 2-12 wouldn't surprise me. Anything. All of it. None of it. I have no idea.
Phillip Slavin: Ramon Richards and Tre Flowers — This goes along with my belief that Richards is the defensive MVP for the season. I think he and Flowers both end up with four this season.
Kyle Boone: Tre Flowers — He's never been a ball-hawking safety in his career, but I do think he's going to go out with his senior season on a very high note. I suspect he'll have five INT's by the time it's said and done.
Hayden Barber: Ramon Richards — He hasn't gone a season with fewer than two, and I don't think anyone else on the defense will grab that many. His move to safety should allow him to read the offense more wholistically.
Steven Mandeville: Ramon Richards — The charmed little booger is just always in the right place at the right time, it's undeniable. Give him more ground to cover and this fortuitous, opportunistic DB will have the ball in his paws more than anybody – maybe in the league.
Nick Welch: Tre Flowers — He has terrific size (6'3") and range and i really see  him having a career year in his last season at OSU.
Kyle Cox: Rodarius Williams — I could see conventional wisdom leading me towards Ramon but I think the Williams makes a splash. He showed to be a ball hawk in high school and he's got the physical tools to win the tip drill.
Surprise of the Year
Kyle Porter: Marcell Ateman, not James Washington, will be Rudolph's "I have to have this first down or touchdown or this game is in jeopardy" go-to receiver this year.
Phillip Slavin: A.J. Green. It was a surprise to see Adrian Baker not on the two deep at corner. I think it's because the coaches have found a gem in Green. It might be a rough start to the season, but by the end of the year, we'll be talking about one of the best corners in the Big 12.
Kyle Boone: I'm all in on the young starting corners OSU is deploying to start the season. And while most are incredibly high on AJ Green, I'm actually going with Rodarius Williams here. The former high school track star is a versatile athlete and speedster. While I don't believe he's as technically sound as Green, I think he's got the game-changing speed to play at a high level in the Big 12.
Steven Mandeville: A dominant defensive line — Joe Bob has this group reloading like Joe Wickline groups of yesteryear and the overall depth and dominance will give some breathing room for the young corners. 32 sacks last year will be passed – look out 40.
Kyle Cox: Rodarius Williams would have been my Freshman of the Year had Stoner not qualified.
Rudolph's finish in Heisman race
Kyle Porter: 3rd — I think this is a real thing, but I'm afraid that ultimately Oklahoma State will have to go undefeated to get it to him, and I don't think Oklahoma State is going to go undefeated.
Phillip Slavin: 5th — I want to put him higher, I just don't think he is going to get enough credit, no matter how well OSU finishes. I think he finishes one spot outside of an invite to New York. I really want to have him 2nd, but I just don't know if he can jump Lamar Jackson, Baker Mayfield/Sam Darnold, Alabama Running Back to be named later, and freshman quarterback we're not talking about yet.
Kyle Boone: First — With a wide receiving bunch that legitimately goes seven-deep (eight deep?), QB1 won't lack for weapons. He's going to put up video game numbers. So long as he can stay healthy and the offensive line can keep him vertical, Rudolph will become the program's second-ever Heisman trophy winner.
Hayden Barber: Outside of the top 5 — There are too many stars in places that get far more coverage than OSU. Sam Darnold, Baker Mayfield, Jalen Hurts, Deondre Francois and five others are all ahead of Rudolph. Hell, Jarrett Stidham has better odds right now, and he's in his first year at Auburn. Rudolph is a better football player than almost anyone in the country, but he plays in Stillwater, America.
Steven Mandeville: Bronze Medal — It'll be a thrill to get a Poke to Manhattan and a revenge win over OU in Dallas (after losing in Stillwater) will punch his ticket. Lamar Jackson will get second and an Alabama running back will take it home (best player on best team).
Nick Welch: Outside Top 5 — The Heisman trophy has turned into a popularity contest. For Mason to win or even be invited to New York, OSU needs to be featured in heavily watched primetime games to get the attention of the national viewers. Last season, OSU was featured in hardly any night primetime games, if any at all. I think he puts up great numbers, but it's hard to get recognized playing on FS1 at 11am every other week.
Kyle Cox: Second — He will definitely be in the mix and could win it with the numbers he has. What some of my esteemed colleagues don't realize about Heisman voting is that the helmet sticker rule is not as prominent here.
No one watched Louisville last season. They saw the stats and watched SportsCenter. Each comeback win led into the previously-laid narrative. Early-year dark horses win because no one is watching them early in the year. If Rudolph finishes strong with a Big 12 title and with the numbers we expect, I'd take him to win it.
Oklahoma State's Best Spot on AP Poll this year
Kyle Porter: 2nd — Before they lose to West Virginia on October 28.
Phillip Slavin: 4th — When they make the playoff.
Kyle Boone: Third — I've flip-flopped on this one, but I think an undefeated record and a win over OU in the middle of the season will have them No. 3 in mid-November.
Hayden Barber: 5th — I predicted it, and I'll say it again: Oklahoma State will not make the College Football Playoff because it plays in the Big 12 Conference.
Steven Mandeville: 3rd — The Pokes will get some mad props after beating West Virginia and Texas and set up a nice 2:30pm matchup between top five teams for Bedlam (LSU/Bama gets the prime slot).
Nick Welch: 4th — I think this is the ceiling and end-of-season ranking for the Pokes and thank goodness because it will equal playoff admission.
Kyle Cox: 4th: Two different scenarios in which this could happen. 1. It will take a Big 12 13th data point to get OSU into the playoff if they make it. They take one loss into Arlington and come back with a trophy. That should be good for at least a No. 4. finish. 2. They rattle off enough straight wins to leapfrog a couple teams that falter early — looking at you in Week 2, Oklahoma — but hit their own rough patches before finishing somewhere in the top 15.
Oklahoma State Big 12 record (and place)
Kyle Porter: 9-1, first
Phillip Slavin: 9-1 and first place (I'm including our Big 12 Title Game Championship Game victory in here).
Kyle Boone: 8-1 regular season, 1-0 in Big 12 title game.
Hayden Barber: 9-1, First.
Steven Mandeville: 8-1, tied for first place I just get an eerie feeling that the Sooners, Cowboys and Wildcats will land in a three-way tie reminiscent of the ol' Big 12 South days. I've got OU and Kansas State playing for the Big 12 championship.
Kyle Cox: 7-2, Second. Wins Big 12 title game for 8-2.
Oklahoma State final record (including bowl)
Kyle Porter: 12-2, loss to Ohio State in the CFP semis
Phillip Slavin: God help me. 12-2 with loss to Alabama in the CFP Semi-finals.
Kyle Boone: 12-2 with loss to Florida State in CFP semis.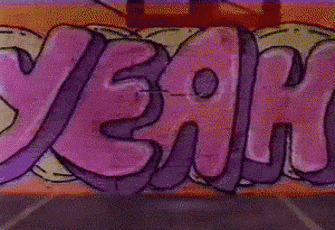 Hayden Barber: 11-3
Steven Mandeville: 12-2 with a loss to LSU in the Cotton Bowl
Nick Welch: 11-2 with loss in playoff semifinals
Oklahoma State postseason game(s) (against who?)
Kyle Porter: CFB semis against Ohio State
Phillip Slavin: CFP Semi-final against Alabama.
Kyle Boone: CFP semis against FSU.
Hayden Barber: Sugar Bowl against Florida
Steven Mandeville: LSU in the Cotton Bowl – with Les on the call.
Kyle Cox: 12-2 with a New Year's Six bowl win.