PFB Roundtable: Mike Boynton is Big-Game Hunting, But Who Will he Snag?
The latest developments on the crootin' trail — in one spot.
Things are heating up on the recruiting trail with Oklahoma State. A week after hosting a plethora of big names, we're starting to see the effects of it.
To this point, it's what's happening with Christian Brown that seems to be reverberating the loudest.
To talk all things hoop recruiting, myself, Marshall and Ragu roundtabled to discuss how we think things might shake out.
---
Boone: Let's not bury the lede: Is Mike Boynton finna land Christian Brown?
Dustin Ragusa: I'm really starting to think so. I think NC State and South Carolina are still in the running, but I think Boynton is gonna get him.
Marshall Scott: I think it's likely at this point. It looks like Boynton has come in late in the process, but Brown has already used four of his officials, per Rivals. I take it his visit in Stillwater on Saturday was at least somewhat successful if Boynton flew out to him after the Baylor game last night.
Boone: I'm just about ready to join you guys. I mean, getting him from the region away from NC State, South Carolina and Georgia (UGA has a stupid good class) still seems pretty challenging. But Boynton and OSU are putting the full-court press on, and last time he made this much effort during the season it was the Boone twins, who committed weeks later.
Marshall: I asked Boynton about what goes into his big visit weekends, and he mentioned the main purpose is to show guys from different regions what Stillwater and OSU are all about. So it will be interesting to see if Brown liked what he saw in his two days.
Boone: For sure, for sure. That's interesting. So the big name this past weekend was Isaiah Todd, but Christian Brown's a pretty big name in his own right. Top-70 kid. My question is: Is it maybe an either/or situation for OSU? Like if Todd commits, Brown doesn't? Or vice versa?
Ragu: I don't think so. I think they could get both … or neither. I'm also starting to think Todd might not reclassify and stay in the 2020 class.
Back on Brown for a minute, Georgia being in the mix is kind of encouraging for OSU because they are in a similar situation. Having a tough 2018 but with a great 2019 class coming in. Makes me feel as though Brown understands the concept of building for the future and is willing to take a chance on a team like that.
Marshall: I don't think that's the case at all. The two seemed to be friendly with each other on their visit. They sat together during the Kansas game. If anything I think landing one would increase the chances of landing the other, especially given the fact OSU hasn't won a lot this season. You'd think they'd want as much talent around them as possible to be successful.
Boone: Ragu right now.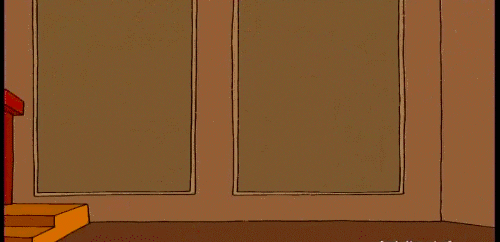 Ragu: Lol! What does that mean?!?! I'm fat?
Boone: Issa gif of a Kool-Aid man. You are drinking the Kool-Aid, man!
Ragusa: Oh lol. I mean I haven't missed one yet!
Marshall: I'm pretty sure he's calling you fat.
Boone: Actually, yes, I posted a gif of a Kool-Aid man to let you know this …
Ragu: Well gee, thanks …
[awkward silence … ]
Boone: I think they could get both Todd and Brown, and one committing doesn't mean the other won't. But I think the odds in general of Todd committing are so low, it probably doesn't matter. Brown on the other hand …
The thing with Georgia is that they have three top-100 commits in 2019, and a top-2 recruit in Anthony Edwards already expected to be the star. If OSU has a case here, it's that they could pitch Brown to be, at the very least, a co-star with Watson, no?
Ragu: Yeah that makes sense.
Marshall: Brown is tough to track in a way with how diligent he has been in the process. He visited Georgia in early October. Edwards has committed since then, so it will be interesting to see if that's what puts the Bulldogs over the edge or maybe it just wasn't for him.
Boone: So for fun (and this is actually not a fun scenario at all), what happens if Todd goes to UK and Brown goes to, say, Florida Gulf Coast?
Ragusa: That would suck. I may cry, and I think Boynton looks to add some JUCO guys with those spots
Boone: I'm personally rooting for Doudou Gueye to commit. (Note: For very immature reasons.)
Marshall: Then I think it makes Boynton's push for Julius Marble even harder. To fill the other spot, I imagine he would look the grad transfer or junior college route.
Ragu: Yeah I think he definitely switches his efforts primarily to Marble, based on the 247 predictions though (with some coming in as recent as yesterday), looks like he's Michigan State bound.
Boone: Yeah. Seems like Marble is high on the list (and maybe higher on Michigan State's). I'm real-life intrigued by Doudou, though. And Sean McNeil, the JUCO sharpshooter who at one time was leading the JUCO ranks in scoring.
Ragu: Yeah I like the idea of adding Gueye to solidify some big-man depth.
Marshall: I haven't watched too much film on Doudou (because I don't know if I'm watching the right Doudou Gueye), but McNeil is definitely intriguing. OSU has sharpshooters in Thomas Dziagwa and Lindy Waters, but once they leave that could be a role McNeil fills. Sometimes it's hard to tell how good JUCO guys actually are, but you can't deny a kid's ability when he's drilling 3s.
Ragusa: Going from Brown and Todd to Gueye and McNeil though is like a You vs The Guy She Told You Not to Worry About situation
Boone: OMG. Mic drop! We are done here!