Recapping Week 10 in the Big 12
Oklahoma State struggled, TCU-WVU was exciting, Baylor and OU crushed.
Oklahoma State struggled mightily for the third straight week but at least the rest of the Big 12 was exciting (kind of). Here's a look back at the five games from Week 10.
Kansas State vs Oklahoma State
The wheels are falling off of this Oklahoma State season.
Things started quite well for the Pokes, as they opened the game on an impressive scoring drive that seemed to be what we've come to expect out of an Oklahoma State offense.
However, the rest of the game was all K-State. Morgan Burns returned the ensuing kickoff for a touchdown, something the Cowboys were aiming to avoid (except that plan was constructed around some guy named "Lockett").
The Oklahoma State offense mustered just 261 total yards, while also turning the ball over three times. Daxx Garman threw for 148 yards and two interceptions, and looked completely lost once again.
It seemed that Yurcich and Co. finally realized that the offense should revolve around Tyreek Hill, but of course they went away from him in the second half.
Kansas State did what Kansas State does, limit mistakes and take advantage of yours. Jake Waters threw for 223 yards and two touchdowns, while Tyler Lockett and Curry Sexton combined for 15 receptions and 253 yards.
Kansas State is in the driver's seat for the Big 12 title, and Oklahoma State…..isn't.
Final Result
Kansas State – 48
Oklahoma State – 14
This Week
Kansas State – @ TCU
Oklahoma State – Bye
Iowa State vs Oklahoma
The Sooner went into Ames and basically did whatever they wanted to. The Trevor Knight-led offense racked up 751 total yards, including 510 on the ground (the most by an Oklahoma team since 1989).
Three different Sooners eclipsed the 100-yard mark on the ground, including: Knight with 146, Alex Ross with 144, and Samaje Perine with 110.
The Sooner defense held Iowa State to only 334 total yards, much of which came in the second half once the backups were in.
The lone concern, if you're a Sooner fan, is the health of Sterling Shepard. Shepard was carted off the field with an apparent groin injury, but it looked to be precautionary for the most part.
Oklahoma hopes to have him back for next week's matchup with Baylor, as they will need all of the points they can get against a high-powered Baylor team.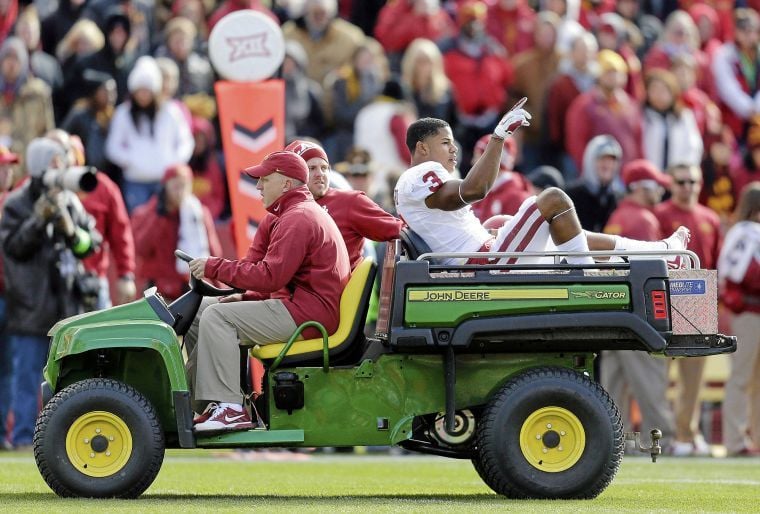 Final Result
Oklahoma – 59
Iowa State – 14
This Week
Oklahoma – Baylor @ home
Iowa State – @ Kansas
West Virginia vs TCU
This had to be the ugliest, best football game I've ever seen. There was a stretch late in the first half where I wasn't sure if there would be another completed pass.
However, things picked up in the second half and it was a Jaden Oberkrom field goal as time expired that won it for the Horned Frogs.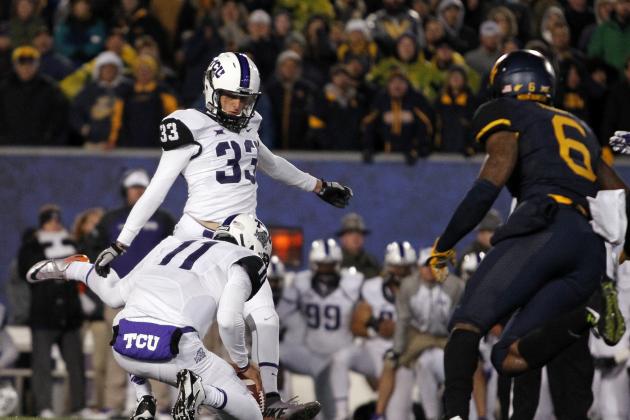 Following a week that saw them put up 82 points, the TCU offense struggled for much of the say but made plays when they needed to.
Trevone Boykin went 12/30 through the air for only 166 yards and one touchdown. Boykin and running back, B.J. Catalon, made big plays with their legs down the stretch including a collective three touchdown runs.
Clint Trickett struggled through the air as well, only completing 15-26 passes for 162 yards. The weather had a lot to do with the lack of offense, as it was cold and rainy in Morgantown.
Many have criticized Dana Holgorsen for being too conservative in the second half, but he claimed that Trickett was too uncomfortable to air it out. I sure hope this is what the rest of the Big 12 slate will be like, it should be fun.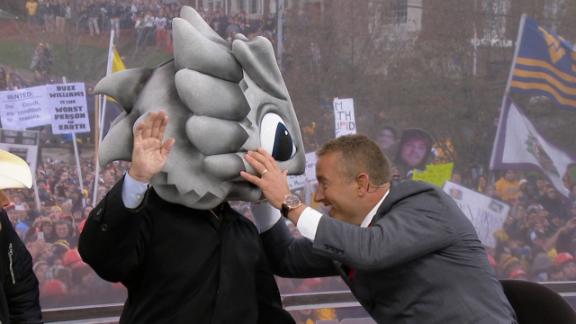 Final Result
TCU – 31
West Virginia – 30
This Week
TCU – Kansas State @ home
West Virginia – @ Texas
Baylor vs Kansas
Bryce Petty and the Baylor Bears took care of business coming off their first loss of the year. The Baylor offense racked up 669 yards and 30 first downs, while not turning the ball over.
The Baylor defense also look impressive in what was essentially a glorified tune-up for their anticipated matchup against Oklahoma this week.
Kansas quarterback, Michael Cummings, actually had a good statistical day for the Jayhawks. Cummings went 21/30 for 288 yards and two touchdowns, but it wasn't near enough to keep up with the Baylor offensive machine.
It seems Baylor, at least Bryce Petty, is more than ready for the Sooners.
Final Result
Baylor – 60
Kansas – 14
This Week
Baylor – @ Oklahoma
Kansas – Iowa State @ home
Texas Tech vs Texas
It was all hands on deck for the Longhorns, as four different players scored a touchdown in a 34-13 victory over the Red Raiders.
Tyrone Swoopes led the way, throwing for 228 yards and once again looking like a threat at the quarterback position. Malcolm Gray added two touchdowns on the ground, as the Longhorns tallied 469 total yards in the contest.
Texas Tech, without Davis Webb, struggled mightily on the offensive side of the ball.
Pat Mahomes, filling in for the injured Webb, left the game with an injury and was replaced by Vincent Testaverde Jr. Testaverde, the son of Heisman Trophy winner and NFL veteran Vinny Testaverde, finished the game and played admirably.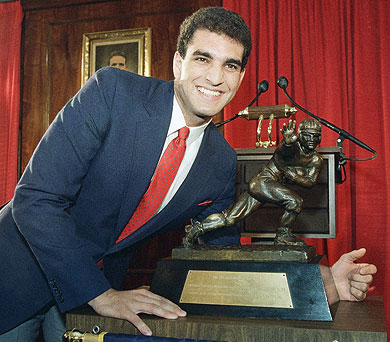 It's looking more and more like the Oklahoma State vs Texas game in Stillwater will be for the chance to play in a bowl game. Should be fun, I think.
Final Result
Texas – 34
Texas Tech – 13
This Week
Texas – West Virginia @ home
Texas Tech – Bye
Updated Big 12 standings