Roundtable: Overs/Unders for the 2017 Football Season
With the season just eight days away, we decided to do an over/under roundtable with our team to get a few predictions out there. Let's jump right into the fun.
Kyle Porter
Ok, first over/under for the season is this: Over or under Justice Hill rushing the ball 275 times this year.
Matt Harris (Intern)
That's about 21 times a game. I think he'll get close but I'll take the under
Kyle Cox
Or 19 if they play 14 games.
Phillip Slavin
Under. He carried the ball 206 times last year. Even as the starter to begin the season, and even with a Big 12 title game, he's not getting 20 carries a game every game
Cox
I'll still take the under because I think they have a couple of young guys whose production could ramp up as the season goes on.
Ryan Harris (Intern)
Under. With all the offensive weapons OSU has this year, it's hard to imagine Justice gets that many carries, even after an outstanding freshman year
Kyle Boone
I'll take the under. There's going to be games where he totes it 25+, and other games where Rudolph has 50 pass attempts. I don't think riding Justice will be necessary.
R. Harris
I also think Gundy will try to get Ja'Ron Wilson some touches as well as some of the freshman backs.
Cox
But Jeff Carr's 12 carries have to go somewhere.
Boone
Jeff Carr was going to get 1.2 carries per game this year
Justin Southwell
I'll go under. The love shall be spread across multiple RBs once an established backup steps up. Plus Rudolph will hopefully be throwing more for his Heisman campaign.
Porter
Good first question, Kyle. I'll say over just to go against the grain a little bit. Also because Ja'Ron and J.D. haven't earned Gundy's trust yet, and we all know Gundy is all about trusting RBs in big spots.
Cox
Justice will have its day.
Porter
OK, next one. Over/under 35 passing TDs for Rudolph.
Boone
Over. If it's not over, we in trouble.
Cox
Over.
Slavin
I'll take the over, because I think Gundy is more aggressive to open the season than they have been the past couple of years. I can see Rudolph throwing for eight or more in the first two games of the season. He only threw for six in the first three games last year.
M. Harris
He only threw for 28 last year but I'll take the over especially if he's a Heisman contender.
R. Harris
I have to take the over. I think he'll throw between 40-42 touchdowns this year.
Southwell
Weeden did it in 2011 with 37, but asking for 7-8 more TDs from last season from Mason is a stretch. Under. Barely under.
Cox
Hater.
Porter
I'll go under. The school record is 37. And I think Justice has a monster year.
Cox
But Justice is going to catch four of them to make 41.
M. Harris
If OSU makes the Big 12 championship game, he'll hit 28 by just throwing 2 per game.
Southwell
I hope he'll have 21 in the first three games. #onpaceguy
Porter
OK, over/under 600.5 receiving yards for Tyron Beckham-Rice?
Boone
I think he'll be over. I can't help myself. I think he has 600 all-purpose yards on special teams alone.
Kyle Cox
Eh… over. I think he hits that 750-range.
Southwell
Boone is all in! I'm taking the over, too.
Porter
Receiving yards @boone!
Boone
Yeah, I'm taking all the Tyron overs. Receiving yards included.
M. Harris
I'll say over but it'll be interesting to see how yards are split between James, McClesky, and Bag Year. And Marcell.
R. Harris
I'll take the over. I think Tyron and James both go well over 600 yards as our leading receivers. Plus it's bag year!
Southwell
You have to have more than 600.5 for a bag year.
Slavin
I'll take the under. Last year's third leading receiver, Seales, had 615. There are too many guys to get the ball to. I think he's close, the high 500s, but under 600.
Boone
Cox
**pounds fist on table ** "Crawfish e-tou-ffee!" He's gonna eat.
Porter
I'm under. I think the Tyron love is out of control. I want to be proven wrong, but 600 is too many with Lacy and Ateman vulturing him. Bag year comes next year. Over/under 5.5 1,000-word missives Boone writes about Tyron before the end of the season?
Boone
I'm offended. Cue the "this is fine" GIF.
Cox
I don't think just because you have five guys that could be 1,000-yard receivers that you necessarily give everyone 500 yards. Guys always seem to fall into a pecking order.
Boone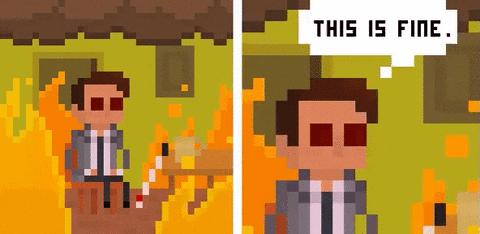 Porter
Over/under 5.5 INTs from Ramon?
Southwell
Over. Ball Hawk.
Cox
Haha. In my dreams he gets 9.. I have to say under though.
M. Harris
I'll take under. I think a round 5 is a good number for him.
R. Harris
I think he gets there. I would say 6 for the year. The move to safety should help him be able to come up and make plays on the ball.
Cox
I know he'll be able to run wild more but he's had eight in three years. And he wasn't exactly that disciplined at corner.
Boone
OK, now we talking. I'm here for the Ramon unders.
Slavin
I'll take the under, though I will predict he has one game with at least two.
Cox
To be fair, he could have had 5 in the West Virginia game last year.
Porter
I'm over. I'm here for Ramon's bag year.
M. Harris
I'll say he maybe gets to 6 if he quits making mixtapes.
R. Harris
Ramon is a playmaker. He has his ups and downs, but I agree, this is a bag year for Ramon Richards.
Boone
Slavin
Caption: "paint me like one of your french girls, Jack."
Porter
Over/under 0.5 haircuts for Gundy before the bowl game.
Cox
So your basically asking losses O/U 2. I say under…On both
Boone
Haha over on Gundy cuts. He's made it clear he doesn't want a full-blown mane down past his shoulders.
M. Harris
I'm praying for the under but I agree with Boone.
Slavin
When you say haircuts, does that include a "trim"?
Porter
Yes
R. Harris
I have to take the over. He will get a trim or two. I could picture Gundy trimming the mullet just as a stress reliever. However, come season end, the mullet will still be gloriously flapping in the wind.
Slavin
Then I'll take the over. I bet he gets one more trim right before the season starts, then let's it grow all season long.
Southwell
Under. Let it flow.
Porter
OK, couple more. First, James Washington 19.5 yards per catch.
Boone
Under.
Cox
For the season or career? Eh, over on both.
Southwell
Over.
Cox
He went 20.5 in 2015.
Porter
Season.
Slavin
As many deep balls as he's going to catch? Over.
M. Harris
I go over as well. He's the biggest deep threat on the team.
Porter
Porter: Same. I think he maybe catches fewer passes than in the past for fewer yards but has an overall higher yards-per-catch number. OK, last one. Over/under 11.5 wins.
Cox
Welp ……. over.
Slavin
Over on wins.
Boone
I will take the under. Vegas has that over/under at like 8.5—but 11.5 is pretty darn high. I think it falls short at 11.
Cox
Vegas are reg season though, right?
M. Harris
I'll say over. Sure we could lose to UT / WV but I think only way we don't win 11 is if we lose to OU twice and the bowl game.
Slavin
I'm going with a 12-2 record.
R. Harris
Over. If we can't get to 12 wins this year will we ever do it again?
Boone
Vegas are regular season, but I still think 11.5 is quite a leap. That's like putting the Vegas number at 9.5 or 10.5, depending on if you think OSU goes bowling or goes to the playoff and wins.
Cox
I just realized 12-1 isn't mathematically possible.
M. Harris
We won 11* games last and I think this years team is better
Southwell
A lot of close games last year. ?
Every team is going to try to Iowa State us.
But I am all in. Undefeated.
Cox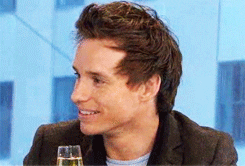 Porter
I'm over as well. 12-2 is the mark. Boone hates OSU.
Boone
?
Gonna go start a new Wave the Wheat blog now.
Porter
So good.
| | Cox | Porter | Slavin | Boone | M. Harris | R. Harris | Southwell | Over | Under |
| --- | --- | --- | --- | --- | --- | --- | --- | --- | --- |
| 274.5 carries for Justice | Under | Over | Under | Under | Under | Under | Under | 1 | 6 |
| 34.5 passing TDs for Rudolph | Over | Under | Over | Over | Over | Over | Under | 5 | 2 |
| 600.5 receiving yards for Tyron | Over | Under | Under | Over | Over | Over | Over | 5 | 2 |
| 5.5 INTs for Ramon | Under | Over | Under | Under | Under | Over | Over | 3 | 4 |
| 0.5 haircuts for Gundy | Under | Under | Over | Over | Over | Over | Under | 4 | 3 |
| 19.5 YPC for Washington | Over | Over | Over | Under | Over |  Over | Over | 6 | 1 |
| 11.5 wins | Over | Over | Over | Under | Over | Over | Over | 6 | 1 |