Uni Roundtable: A verdict on the OU alternates
Plus a throwback discussion, sleeves on sleeves, and Oregon is Deion-ing.
Carson Cunningham, Justin Southwell, and I are going to do a weekly roundtable this year breaking down OSU's uniforms from the week before. Here's our first foray.

Kyle Porter (editor) – I love jump balls, Markel Brown breakways, and Kevin Durant 30-footers. Thank you for reading Pistols Firing.
---

Carson Cunningham (KOCO 5 Sportscaster) – Carson does uniform drive-bys and actually has a real job covering sports for a real news station in OKC.
---

Justin Southwell (Former WR) – Justin played at OSU as a wide receiver for a few years and is a pretty big uniform critic himself. You can (and should) follow him on twitter here.
---
Porter: No OSU unis to talk about this week but there was plenty going on around the rest of college football.
The big talk in my house (between me and my computer) was about OU's new threads. I know Bob Stoops hates the SEC but I thought it was a little over the top to pay homage to Indiana for knocking off Mizzou earlier that day although I did love those helmets.
Your thoughts..?
Carson: I liked 'em, didn't love 'em. They weren't Adidas-bad, or Nike-elite…they were more middle-of-the-road-Under Armour.
Liked: The wood grain was just OK, but the face mask was exquisite. The metallic gray looked fantastic, especially on the D-linemen:
I was on the field for the game and the black Nike cleats were startlingly good. Combined with the black socks and black half-sleeves…cleanliness:
Disliked: The lettering and numerals were a little too Arkansas-ish for me. I don't know how they looked on TV, but in person, the jerseys were more "cream" than white. It's cool they are the Crimson and Cream and all, but in person it looked like they washed the jerseys with the pants with hot water — faded. Especially as the game wore on.
All in all, not a bad first attempt.
Southwell: Props to them for trying to mix things up, but I know most fans prefer that they stick to their two basic uniforms. It goes well with their fight song: two words and overused.
I guess OU got too bored (board) with their traditional uniforms.
I really want to see them play against Oregon State in their woodies. I think the Beavers would have a blast against Oak-lahoma. (Checking their roster for someone named Carpenter).
I'm all for alternate uniforms, but why make something so similar to Arkansas?
That being said, the helmets shined in a distinctive way under the lights and I kind of liked that. The facemask was legit. The stripe wasn't needed. I think their white (cream?) helmets will look a lot better.
Porter: I think the only thing I really disliked was the shoulder pad being a different color — why do teams find this so necessary to venture into?
If you want to do something on the shoulders throw a stripe or two stripes on there or something but don't make me wonder if you're wearing a sleeveless jersey to play in because your shoulders are different colors than your neck.
I like them, though. I like the traditional unis for OU and Texas more than most OSU fans but if you're going to peel back the layers this wasn't a bad first find.
It does beg the question of which teams do the most with the least and the least with the most. That is, OU has a LOT to work with — strong colors, great history, Nike, etc. and they mostly do a good job with their gear (much to my chagrin). Oregon has the keys to the kingdom and they let everybody know it. USC, too.
Nebraska, on the other hand, has gone the other way. They're a top 10 program ever, have clean red and white colors and they couldn't crack the FCS Top 25 with some of the stuff they throw out there. Mississippi State is right there, though minus the track record.
Baylor does an immense job for what they have to work with — Mike Singletary as their aggregate tradition + green + gold. So does Clemson, in my opinion. Orange and purple ain't for everybody.
Your thoughts?
Carson: You're right about the sleeves. I really liked the stripes on the pants.
They should've slapped those on the sleeves. That's the thing about OU's new threads: They have a LOT to work with. Great color scheme, tremendous history, etc. It felt like OU hit a double instead of a home run.
Nothing wrong with that.
Meanwhile, Adidas just ruins uniforms. The schools you mentioned (Nebraska, Mississippi State) are both Adidas schools and they've just one-upped themselves today with Louisville. Clown suits!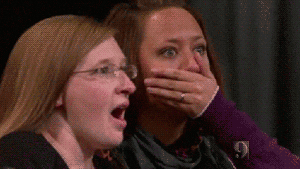 Southwell: I'm also not a fan of the shoulder-sleeve stuff. So many great uniforms are ruined by it.
I love what Baylor is doing. They have a claw design on their shoulders, but it's so subtle that it doesn't fit in the shoulder color category.
Clemson has always been up there for me too. I'd love to see some alternate helmets from them. Purple is surprisingly strong: Clemson, Washington, TCU, and KState all have solid stuff.
Looks like OU's wood uniforms hijacked the Washington shoulder template.
Porter: Should we even broach the Oregon topic? Does Carson know a good cardiologist?
Here are my Oregon thoughts:
Carson: There are times when The Greats fully realize their powers and simply have fun while dominating their respective sport. The aforementioned Ali, Larry Bird asking the other three-point contestants "Who's finishing second?" LeBron in the 2012 Finals, etc.
Oregon knows they're the Uni GOATS. They're more like Deion Sanders in his prime (Primetime's prime?). This season they've been just showing off.
This week was one of my favorite combos they've worn. The things they do just aren't fair:
Since this is an Oklahoma State blog we should probably touch on them (I could go another 10,000 words on Oregon, believe me). Do we still think OSU isn't wearing throwbacks? I'm more optimistic they will this week.
Porter: Gun to my head I think they do. They're self-aware enough to know that they'll have a little mini-social media revolt on their hands on Friday if they pump it all week and then don't do it.
Or at least I think they are.
Southwell: Not so fast, my friend (in my best Lee Corso impression).
Duke had a "throwback" last week and wore their new uniforms. They just changed their scoreboard.
Carson: I don't know why OSU shouldn't. Throwbacks have a 100% approval rating. Even if they are hideous (looking at you, Pittsburgh)
I hope they do it.