Viktor Hovland Advances to U.S. Am Finals at Pebble and Presumable 2019 Masters Invite
It might be the summer of Oklahoma State golf, you guys. After the Pokes captured the national championship to kick off summer 2018, Zach Bauchou took the Canadian Amateur for the second straight year, and now his teammate Viktor Hovland will play for the U.S. Amateur. Send Matthew Wolff south for the Mexican Amateur and the full North American sweep!
Hovland beat soon-to-be freshman Cole Hammer 3 and 2 in the semis at Pebble Beach on Saturday afternoon after rolling through the first four rounds of match play. How deep is Oklahoma State? Hovland had to go through one of his Cowboy teammates to get here.
Round of 64: Hovland 3 and 2 over Hayden Wood
Round of 32: Hovland 2 and 1 over Harrison Ott
Round of 16: Hovland 7 and 6 over Kristoffer Reitan (Norway on Norway crime!)
Round of 8: Hovland 7 and 6 over Austin Squires
Semifinals: Hovland 3 and 2 over Hammer
The last three matches have been monumental performances by Hovland. He's made 18 birdies in his last 40 holes, which spans the three matches against Reitan, Squires and Hammer. According to the USGA, Hovland is the first player to win back-to-back matches by seven holes or more in the U.S. Amateur since Scott Hoch in 1978.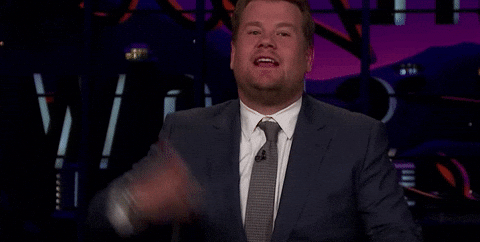 The match against Hammer — who finished as co-medalist after a 6-under 137 in the stroke play portion of the event — was a slugfest. Hammer threw five birdies back at Hovland, and the match was all square through 12 holes, though Hovland never trailed.
.@cole_hammer6765 and Viktor Hovland are throwing darts at Pebble Beach. #USAmateur pic.twitter.com/Y33XLB1b9u

— USGA (@USGA) August 18, 2018
Hovland dropped the, uh, mallet, though, by closing with four straight birdies and pulling the curtains on the par-4 16th hole.
And he did it all with OSU golf coach Alan Bratton on his bag.
5 straight birdies on the back 9 will earn you a spot in the #USAmateur final! Congrats Viktor Hovland! pic.twitter.com/PpAj0AIc9B

— USGA (@USGA) August 18, 2018
The victory presumably gets Hovland into the 2019 Masters and U.S. Open (finalists have traditionally been invited to the Masters, but they are not guaranteed a spot), which is an incredible feat, and now he'll try to become OSU's first U.S. Am champ since Peter Uihlein did it in 2010 at Chambers Bay.
"I've been watching the Masters on TV every year since I've been a little kid, and obviously the U.S. Open out here next year is going to be unreal," said Hovland. "I mean, I don't know. Hopefully I can do well … not just participate, but hopefully I can play some good golf and make the weeks even better."
Hovland will get UCLA's Devon Bling, who prevailed on the other side of the bracket for 36 holes on Sunday. That should be a good thing for Hovland, who is ranked No. 5 in the world in the amateur rankings. Bling isn't even inside the top 300 so the more holes the better for the more talented Hovland.
The finals will start at 11:30 a.m. our time on Sunday and be streamed online at USGA.org before big FOX (and my dude Shane Bacon) picks it up at 3:30 p.m.
The last of #okstate's four #USAmateur wins came in 2010 at Chambers Bay courtesy of @PeterUihlein … with @OSUBratton on the bag. #golfschool pic.twitter.com/GvrWH6aNFB

— Oklahoma State Golf (@OSUCowboyGolf) August 18, 2018