A recap of Week 3 in the Big 12
All the GIFs, photos, and stats you can handle from a fun third week of Big 12 play.
It was an interesting weekend for the Big 12, to say the least.
Clint Trickett is going to win the Heisman, and maybe Texas isn't so bad after all. The top teams in the league took care of business, while some of the hybrid (good or bad, we aren't sure yet) teams suffered a setback.
Let's take a quick look around the Big 12, and examine how teams performed. Oh yeah, Big 12 play starts next week.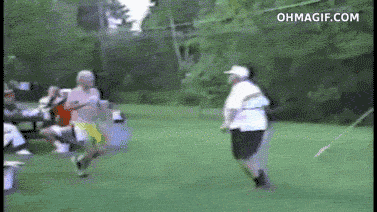 Oklahoma State vs UTSA
In Daxx Garman's first start since Apollo 13, the Cowboys were victorious over the Roadrunners in a game that was never really in question.
Garman went 16-30 with 315 yards on the day while also throwing for two TD's, including this gem to Brandon Sheperd.
The Cowboy offense looked great on a few drives, but that seemed to be the exception. Between Daxx's constant bombs and Tyreek never really making his presence felt, the offense never established any sort of rhythm of identity.
The Cowboy defense, however, looked very stout. UTSA was held to only 206 total yards and 11 first downs the entire evening. Gundy and the gang will have a bye week to figure things out before Texas Tech comes to town next Thursday.
Final Result
Oklahoma State – 43
UTSA – 13
This Week
Bye
Oklahoma vs Tennessee
In what was billed as another edition of Bob Stoops against the SEC, the Sooners looked like the favorite to win the Big 12in their first real challenge of the young season.
Trevor Knight and the Oklahoma offense looked solid, racking up 454 total yards on the evening. Knight went 20-33 with 308 yards and one TD, while also adding one TD on the ground. The three-headed Sooner rushing attack (Ford, Perine, Ross) had another respectable night on the ground, rushing for a combined 129 yards and one TD.
Mike Stoops' defense held Justin Worley and the Tennessee offense to only 313 total yards, while also forcing three turnovers. The Sooners look like a complete team poised to snag one of the four playoff spots come December.
This type of performance, especially against his favorite conference, has Coach Stoops doing some type of jig.
Final Result
Oklahoma – 34
Tennessee – 10
This Week
@ West Virginia
Baylor at Buffalo
Not a whole lot to say about this one, other than Baylor did what they should have done. Bryce Petty looked healthy, as he racked up 416 yards and 4 TDs through the air in only three quarters. Shock Linwood added 97 yards and 2 TDs on the ground for the Bears.
KD Cannon continued to look electrifying, as he hauled in 6 receptions for 189 yards and 1 TD.
Baylor wasn't really tested in their three non-conference games, but they were impressive nonetheless. I don't see the Bears having any trouble until their matchup with Oklahoma in Norman on November 8th.
Final Result
Baylor – 63
Buffalo – 21
This Week
Bye
West Virginia at Maryland
Dana and the Mountaineers redeemed themselves after last year's beat down at the hands of the Terps. I
n a game that saw West Virginia blow a 28-6 lead in a way that only a Dana-coached team would do, a late field goal by Josh Lambert allowed them to escape College Park with a victory.
Clint Trickett had himself a day, going 37-49 with 511 yards and 4 TD's. 216 of those yards went to Kevin White, who is quickly emerging as one of the Big 12's top targets.
The West Virginia defense did look susceptible at times, giving up several big plays that allowed the Terps to climb back into the game late. The Mountaineers look like they could have a say in the outcome of the Big 12 this year, and we could find out just how much this week against Oklahoma.
Final Result
West Virginia – 40
Maryland – 37
This Week
Oklahoma @ home
Kansas at Duke
Is this matchup some sort of sick joke in regard to college basketball season? If so, I hope the basketball version doesn't disappoint quite as much.
Duke racked up 511 total yards, including 245 on the ground from freshman running back Shaun Wilson. Jayhawk QB, Montell Cozart, went 11-27 and only 89 yards as the offense never got rolling. T
his was the 25th straight road loss for Kansas, and things don't seem to be getting any better.
Final Result
Duke – 41
Kansas – 3
This Week
Central Michigan @ home
Iowa State at Iowa
Once again, why does Iowa State do this to their fans? Are they good, or are they not?
One week after taking K-State to the brink, the Cyclones got a last-second victory this week over Iowa to secure the Cy-Hawk Trophy.
Cyclone QB, Sam Richardson, had another impressive day, going 25-37 with 255 yards and 2 TD's. In what was a defensive struggle most of the day, the Iowa State defense held Iowa to 275 total yards while also forcing two turnovers. It was a Cole Netten field goal with two seconds left that finished off the Cyclone rally.
Iowa State is going to give several teams in the Big 12 trouble, especially when those teams travel to Ames (what a great name for a city, by the way).
Final Result
Iowa State – 20
Iowa – 17
This Week
Bye
Texas Tech vs Arkansas
I think Jonathan Williams and Co. are still scoring touchdowns. The Tech defense was horrid, allowing 438 rushing yards and 7 TD's to the Razorback offense.
Is it bad when the opposing QB throws for 61 yards and you still get beat by 21 points?
The Tech offense also sputtered at times, with Davis Webb only throwing for 252 yards. I said it last week, but I just don't see the same swagger in this year's Red Raiders.
Davis Webb looks apprehensive, which obviously isn't a plus in Kliff Kingsbury's offense. Like Oklahoma State, Tech has a bye week to get things figured out on both sides of the ball.
Final Result
Arkansas – 49
Texas Tech – 28
This Week
Bye
TCU vs Minnesota
TCU took care of business Saturday as the Golden Gophers made the trek to Fort Worth. The Horned Frog defense look solid, holding Minnesota to only 268 total yards.
They also held Minnesota to only 99 rushing yards, which is well below the Gophers' season average of 233 yards per game.
The TCU offense also looked sharp for most of the game, with Trevone Boykin throwing for 258 yards and 2 TD's while adding 92 yards on the ground.
The up-tempo TCU offense only had one scoring drive last over two minutes, and only had the ball for just over 25 minutes the entire contest. Boykin will need to take full control of this newly installed offense if the Horned Frogs are to have a special season.
Final Result
TCU – 30
Minnesota – 7
This Week
Bye
Texas at UCLA (in Arlington)
In what was probably the most exciting Big 12 game of the week, the Longhorns came up just short against the UCLA Bruins at Jerry World.
I was thoroughly impressed in how the Longhorns rebounded after last week's dismantling at the hands of Taysom Hill.
Tyrone Swoopes threw for 196 yards and 2 TD's, but looked much more comfortable in the pocket than last week. The opening coin toss might have led Longhorn fans to believe that it was going to be another rough night.
UCLA won the toss and deferred to the second half, then Texas said it wanted to go on defense. When a team defers, you take the ball because the team that deferred will get the ball to start the second half.
Long story short, UCLA got the ball to start both halves.
UCLA QB, Brett Hundley, got hurt on the Bruins' second possession, which led to Jerry Neuheisel (son of Rick) taking over. Neuheisel threw for 178 yards and 2 TDs, the last of which proved to be the game-winner.
Despite the loss, Texas showed plenty of promise heading into Big XII play.
Final Result
UCLA – 20
Texas – 17
This Week
Bye
Totally Tickets is your source for Oklahoma State football tickets.