Depth Chart Predictions: Who Could Start on Offense for Oklahoma State in 2019
Projecting the pecking order for a rebuilding Cowboy offense.
Oklahoma State's offense, much like its defense, will be getting an overhaul in 2019. Corndog has run out of mustard, Justice will now be served in the NFL variety, swag will ooze from another No. 13 not named Tyron.
Adding to the outflux of talent and experience is the departure of long-time offensive coordinator Mike Yurcich, who transferred from OSU to tOSU this offseason for a pay raise and a return to his home state.
Things will certainly be different in Stillwater. That may not be a bad thing — but it will be different. So projecting how things will look in the two-deep eight months from now? A challenge, to say the least. But we've got some good guesses on how things may shake out.
Here are mine.
---
Quarterback
QB1: Spencer Sanders
QB2: Dru Brown
QB3: Brendan Costello
The QB take: Dru Brown was ahead of Sanders in the pecking order last season, not that it mattered much: Brown only outsnapped Sanders 1 to zero on the season, with that lone snap coming in the bowl game. Still, those who have seen Sanders in practice rave about his arm and upside running the OSU offense. He's a dynamic talent, elite passer and leader in the clubhouse with the most talent in this position group.
Running back
RB1: Chuba Hubbard
RB2: Dezmon Jackson
RB3: Deondrick Glass/LD Brown/Jahmyl Jeter
The RB take: Entrenched at No. 1 is Chuba Hubbard, the rising redshirt sophomore who took over No. 1 duties after Justice Hill went down last season. No debate. Beyond him is a question mark. Because of Dezmon Jackson's experience at the junior college level, I have him slotted here at 2 behind him. Then at No. 3 I have true frosh Deondrick Glass and LD Brown in an or spot. I think Glass has the most upside of any of these players not named Chuba.
Wide receiver (Z)
WR1: Tylan Wallace
WR2: Jonathan Shepherd
WR3: Braydon Johnson
Wide receiver (X)
WR1: Patrick McKaufman
WR2: CJ Moore
WR3: LC Greenwood
Slot receiver
WR1: Dillon Stoner
WR2: Landon Wolf
WR3: Tyrell Alexander
The WR take: Even with Tyron Johnson turning pro ….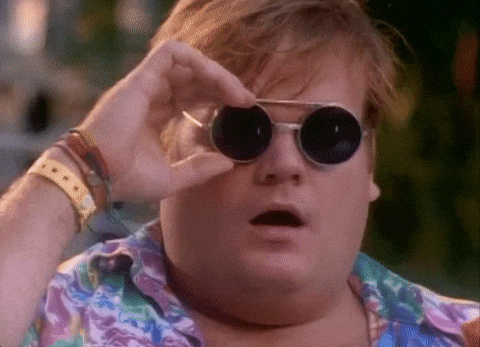 Cowboy back
CW1: Jelani Woods
CW2: Jake Ross
CW3: Logan Carter
The Cowboy Back take: Jelani is the dude and then there is everyone else, for the time being. I like Jake Ross a lot — didn't play last season but at 6-7, has quality upside as a pass-catcher. He and Logan Carter could contribute equally at 2A/2B spots next season, and then freshman Grayson Boomer is a wild card.
Left tackle
LT1: Arlington Hambright
LT2: Dylan Galloway
Left guard
LG1: Marcus Keyes
LG2: Hunter Woodard
Center
C1: Johnny Wilson
C2: Tyrese Williams
Right guard
RG1: Ry Schneider
RG2: Larry Joubert
Right tackle
RT1: Teven Jenkins
RT2: Bryce Bray
OL take: I'm as qualified to evaluate offensive linemen as Donald Trump is to be President of the United States, but given the fact that the unit has a ton of continuity from last season, this is a fairly simple copy and paste from what it looked like last season. Bryce Bray and Hunter Anthony are the X-factor guys I like that don't have starting jobs but could at some point. They will need some of the young, developing linemen to start producing in some capacity next season.