Four Things to Know About Golf After a Big Weekend for Former Pokes
On Hova and an unreal Charles Howell III streak.
With Rickie Fowler sitting out of last week's WGC-Mexico Championship, I didn't imagine last weekend would be a hot weekend for former Oklahoma State golfers, but then Norway's radio folks got involved and here we are.
Here are a few things to know following Viktor Hovland's win at the Puerto Rico Open and Charles Howell III's quietly big performance in Mexico.
1. Hovland is up to No. 60 in the world. This is important because the win in Puerto Rico didn't get him into the 2020 Masters (where he has 66-1 odds even though he's not in the field right now). If you're in the top 50 in the world the week before the Masters, you're in. That's Hovland's big shot at it right now.
The good news for him is that the rankings are based on a two-year rolling average of your performances. So your performance from two years and one week ago just came off the books. Well, Hovland has nothing to come off the books so he's only adding to his world ranking points. If he has any other good finishes in the next few weeks, he's likely going to be at Augusta.
Also, the call of the year if you missed it!
Viktor Hovland's win, as heard in Norway. ??? pic.twitter.com/mEcDvGXePI

— PGA TOUR (@PGATOUR) February 24, 2020
2. Charles Howell III is an ATM. This stat is incredible. Howell III finished T53 at the Mexico event to earn $39,100 and bump him up over the $1M mark. I should note: It's still February.
Charles Howell III will pass $1M in earnings for the 2019-20 season today, his 20th straight PGA Tour season with $1M or more.

He and Phil Mickelson (24 straight) are the only players with streaks of 20+ years all-time.

— Justin Ray (@JustinRayGolf) February 23, 2020
We can talk about wins or majors or whatever, but the reality here is that the reason only two guys have done this for 20 straight years is because it's hard as hell to do. It speaks to a consistency at the highest level that very few tour pros can muster every single week. And Howell III has mustered it for two straight decades.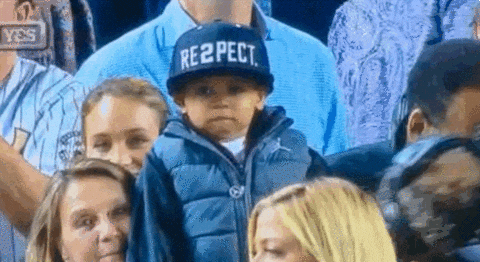 3. Chipping work needed in Stillwater? After his win, Hovland hilariously said his chipping "sucks." It was a nice moment of candor, but he also noted that legitimately over a 72-hole event, he has a lot of work to do in that area.
Viktor Hovland on his triple bogey that erased 3-shot lead. "I looked at the shot and thought, 'Yeah, I'm gonna chunk this.'" Pros, just like us

— Joel Beall (@JoelMBeall) February 23, 2020
So I looked up his numbers. They aren't pretty. He's currently No. 232 on the PGA Tour in strokes gained around the green. Very bad. Amazingly, two of his former teammates — Matthew Wolff and Kristoffer Ventura — are as bad or worse. Wolff is No. 225. Ventura is No. 234 (out of a total of 235). Might need to have a better short game area installed at Karsten.
4. Rickie … at Augusta? I've started my 2020 Masters research, and this stat floored me. Of everyone who has ever played 30 or more rounds at the Masters, only Tiger Woods, Phil Mickelson and Jason Day have a better scoring average than Rickie Fowler. That's incredible! And that includes an 80, a 78 and three 76s!
Masters stat of the day. All-time scoring average at Augusta National (min. 30 rounds played).

1. Tiger: 70.83
2. Phil: 71.26
3. Day: 71.27
4. Fowler: 71.50
5. DJ: 71.50
6. Rory: 71.52

— Kyle Porter (@KylePorterCBS) February 24, 2020