Here's how OSU's offense compares to past OSU offenses
2009 and 2005 stand out as comps to 2014.
I promise I was going to try and post something positive today about how many underclassmen have scored TDs for OSU this season and how because of that the future is bright.
Then I opened the stat book and realized that a senior (Desmond Roland) has scored 7 of our 25 TDs on offense this season and closed it slowly and backed away.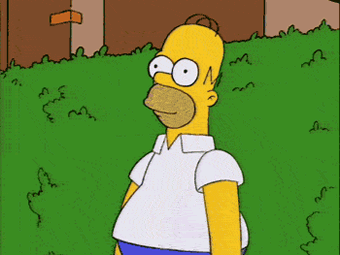 So not to belabor the negativity but I wanted to chart out how exactly this 2014 offense compares to the last few in both yards per play and points per drive.
Hide your kids if they're home from school, it's not safe for them.
This data, by the way, comes from a treasure trove of a site I just found called FBS drive stats. They filter out garbage time drives and end of half drives so you get a truer number than me just adding it up on my own.[1. I like BCF Toys better but they only have data for 2013-14 right now.]
In fact, you can see every non-garbage time OSU drive of the Gundy Era right here.
Every site that does stuff like this has their own nuances (some count FCS games, some don't, some count 1st half and down 28 or more as garbage time, some only count 2nd half etc. ) but the gist is pretty much the same.
Here are the numbers.
Yards Per Play
OSU's non-garbage time yards per play number is actually better than its overall number (we're worse against second stringers!)
Either way, this is clearly going in the wrong direction.
Points Per Drive
We talk about it a lot but how important was Dez to that 2009 team? Yeesh.
I'm interested to see if these figures improve at all over the next three games because if not, it's bye bye Coach Yurcich.
I'm not sure how many ways I can illustrate how badly this season is going offensively but we might find out over the next month.
Totally Tickets is your source for Oklahoma State football tickets.