Is a Split Semester Football Schedule in Play for Oklahoma State this Year?
OU in February? Texas in March?!
When I wrote about what a 2020-21 college football season could look like for Oklahoma State, I envisioned it as 12 or 14 consecutive weeks. What I didn't envision is something Big 12 commissioner Bob Bowlsby proposed to the Athletic recently.
"I actually think we have a chance to start on time," Bowlsby told the Athletic. "Whether or not we can get the season done is another matter. When flu season starts again in November and December, you could see that ship sink in a hurry. One of the models we're looking at is a split season where some games happen in the fall and some happen in the spring."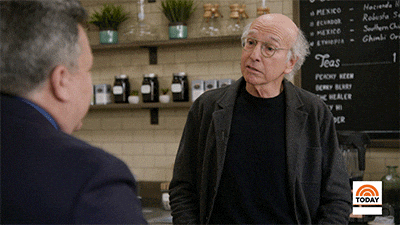 Soo … if you're Oklahoma State, you could do something like this.
Fall 2020
Sept. 19 — Oregon State (Stillwater)
Sept. 26 — Tulsa (Stillwater)
Oct. 3 — W. Illinois (Stillwater)
Oct. 10 — TCU (Ft. Worth)
Oct. 17 — Iowa State (Stillwater)
Oct. 24 — Kansas (Lawrence)
Winter 2020-21
Flu — Bye
Spring 2021
Feb. 20 — Oklahoma (Norman)
Feb. 27 — Texas Tech (Stillwater)
Mar. 6 — Baylor (Waco)
Mar. 13 — West Virginia (Stillwater)
Mar. 20 — Kansas State (Manhattan)
Mar. 27 — Texas (Stillwater)
There would be no need for off weeks with a six-game slate, and you could have the Big 12 title game on April 3 and the College Football Playoff and bowls the week(s) after that. The whole thing could feasibly be wrapped before the NFL Draft if the NFL would bump the draft back two or three weeks.
It's pretty fascinating to look at. Can you imagine? OU in Norman on February 20! Texas in Stillwater on March 27 followed by Cade Cunningham trying to down Louisville in the Sweet 16! I don't hate it!
We already do a variation of this with spring football — which is mostly nonsense when it comes to fan entertainment — so it's not unrealistic to think it could happen with the actual slate.
There's also the off chance you could have some sort of legitimate treatment or even a vaccine by the time the spring portion of the schedule rolled around, which means your revenue loss would be cushioned.
I don't know about the logistical feasibility of having an NCAA Tournament in conjunction with conference championships and the College Football Playoff, but the NCAA is so far removed from a lot of that stuff in football that it does seem like it could potentially take place. I know the financial incentive for it to take place would certainly supersede any logistical concerns.
As with every plan that's been pitched, there are more questions than answers and myriad uncertainites. But two things are becomingly exceedingly clear as we stare down the barrel of decision time when it comes to college football: 1. With more plans come more options and thus a more compelling case that there will in fact be a season and 2. We're within probably 40 or 50 days of somebody having to actually pull the trigger.