Oklahoma State Finishes With Best Per-Player Recruiting Class in Gundy Era
There are many (many!) ways to look at recruiting classes. Forwards, backwards, present tense, stars, lack of stars, nationally and within a conference are just a few of the innumerable comps you can make.
On National Signing Day, the Pokes fell out of the national top 30 with its 2018 recruiting class, although at No. 33 this is the best class Gundy has hauled in since 2014 when the Pokes were ranked No. 27.
OSU finished No. 5 in the Big 12 (no surprise there) behind Texas, OU, TCU and …………………………………………….. Baylor.
Rankings are measured based on the aggregate score of a class, where OSU scored about how it always scores. However, on a per-player basis, the Cowboys have never been stronger. Of the 24 measured players on 247Sports, Oklahoma State's average player ranking was 86.5.
This is the best it has been since 2010 when it was 86.3. For the sake of context: Examples of players measured at an 86.5 ranking in recent years include Jordan Sterns, Emmanuel Ogbah, Zac Veatch and Tracy Moore.
The top-ranked 2018 player overall was Clemson QB Trevor Lawrence, who was a 99.99. OSU's top-ranked player was C.J. Moore, who was a 93.88.
For more on how the individual player ranking is compiled, here's 247.
The 247Sports Composite Rating is a proprietary algorithm that compiles prospect "rankings" and "ratings" listed in the public domain by the major media recruiting services. It converts average industry ranks and ratings into a linear composite index capping at 1.0000, which indicates a consensus No. 1 prospect across all services. The 247Sports Composite Rating is the industry's most comprehensive and unbiased prospect ranking and is also used to generate 247Sports Team Recruiting Rankings. [247Sports]
Incredibly, OSU only had five players in 2017 who rated above its average 2018 ranking of 86.5: Chuba Hubbard, Patrick Macon, Lamarcus Morton, L.C. Greenwood and Tylan Wallace. The only two players rated above 86.5 in 2016 were Calvin Bundage and Tyrell Alexander.
This time around OSU had 12 such players, including the rising tides that lift all boats that are C.J. Moore and Spencer Sanders. Count Kanion Williams, Tyrese Williams, Jahmyl Jeter, JayVeon Cardwell, Jonathan Shepherd and Sean Michael Flanagan among that group as well.
Here's a look at OSU's national ranking, Big 12 ranking, average player ranking and number of 4-star players. I sorted and ranked them on a per-player average, which probably tells a better story than anything else. That 2010 class included Shaun Lewis, Justin Gilbert and Joe Randle. Johnny Deaton and Caleb Lavey were also players in that class that had a really solid ranking.
| YEAR | NATIONAL | BIG 12 | AVG. PLAYER | 4-STARS |
| --- | --- | --- | --- | --- |
| 2018 | 33 | 5 | 86.5 | 2 |
| 2010 | 29 | 5 | 86.3 | 4 |
| 2014 | 27 | 4 | 85.9 | 5 |
| 2012 | 31 | 6 | 85.6 | 5 |
| 2011 | 25 | 4 | 85.6 | 2 |
| 2007 | 25 | 4 | 85.6 | 4 |
| 2009 | 34 | 5 | 85.3 | 4 |
| 2006 | 18 | 4 | 85.3 | 5 |
| 2017 | 38 | 4 | 85.0 | 2 |
| 2015 | 40 | 7 | 84.9 | 2 |
| 2008 | 32 | 5 | 84.8 | 3 |
| 2016 | 45 | 7 | 84.7 | 1 |
| 2013 | 31 | 5 | 84.6 | 3 |
| 2005 | 47 | 9 | 81.3 | 1 |
Kyle Boone explained to me why OSU's per-player average has never been higher but they continue to stay outside the top 30 in national rankings.
Part of the reason why that is the case is because schools are now hard capped at 25 players per class. In other years, some schools could potentially be higher than OSU (or OSU could be higher than other schools) simply because it had 35 3-stars in a class vs. a class with 24 3-stars and a few 4-stars, if that makes sense. Now everyone is basically on a level playing field.
That makes sense. It's also worth pointing out that in 2007 and 2011 OSU ranked in the top 25 nationally despite not having a great per-player average. Why? Well, they brought in monsters those two years. Dez and Richetti Jones in 2007. Herschel Sims and J.W. Walsh in 2011.
Additionally, 247 weights your top-end players more heavily toward your overall total recruiting score (which it uses to rank teams). All four of those guys I just mentioned were higher-rated prospects than Moore and Sanders. The difference in 2018 is that while OSU still hauled in some Big Daddies™, they weren't quite as big as the Big Daddies™ they've gotten in past top 25-type years. So the per-player average is up but the overall total is down. I'm fine with that, I guess.
They've also improved more at the bottom of their class. Gabe Lemons is the "worst" player in this class, and he wouldn't have even ranked in the bottom five last year. That's a good thing. OSU is raising the floor, if not necessarily the ceiling, on its recruiting classes. Getting top 100 players is how you win conference titles, and they have a long way to go on that front, but raising the floor is how you build a program, and it's apparent that Gundy and Co. are making hay on that front.
A few other NSD thoughts.
• How boring is NSD now? And how awkward is the early signing period? I'm fine with it, other than the lost #content for us, but it really throws a wrench in the rhythm of the college football calendar year.
• Also no more of this. #NeverForget
Mike Gundy is drinking coffee from a mug that says "Big Daddy." Incredible. pic.twitter.com/CtRVDbPn9N

— Pistols Firing (@pistolsguys) February 1, 2017
• Baylor and Maryland finished ahead of OSU, huh? Where are we at in society? I mean, 4-8 Maryland and 1-11 Baylor. Five combined wins, and they both finished ahead of OSU (I'll have more on this later in the day).
• What are you doing, Texas Tech?
• I thought this on NSD from 247 was very good (also, I'm a company man). Of note: Georgia signed seven of the 29 5-star guys. SEVEN! In one class. I guess that massive investment in crootin is already paying dividends.
• Also of note: Ohio State signed 23 5-star or 4-star guys. Oklahoma State signed two. Ohio State had the highest per-player average ranking in crootin history. It's honestly sort of a miracle at this point that Gundy is competing on a national level with teams like these.
• Texas signed seven of the top 10 players in Texas.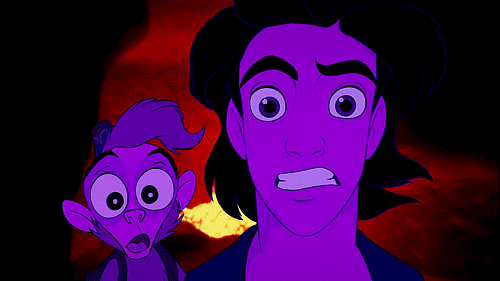 • OU signed its second straight top 10 class for the first time in nearly a decade. I'm here for all the "Lincoln will never recruit as good as Bob" crazies.
• Scott Frost took Nebraska from No. 49 to No. 22 in the span of about a month.
• Again … Baylor (!) scored three times as many 4-star players as Oklahoma State did. Nobody grabs 3-star guys like the Pokes, though — 22 of them, which led the Big 12. That's also 17 more 3-star guys than Bama. We want Bama!
• Speaking of Bama, they fell off a cliff! From back-to-back-to-back-to-back-to-back-to-back-to-back-to-back crootin national champs to No. 7 this year.
• I know nothing, but guys I'm most excited about from this year's class for OSU (other than the top two obvious ones): Tyrese Williams, JayVeon Cardwell and Tanner McCalister.