OSU Recruiting: Candidates to Replace Brynden Walker in the 2020 Class
A look at who is on the radar and who might pop on it.
The bad news: Brynden Walker, a star linebacker recruit from Bishop McGuinness, flipped his commitment from OSU to OU over the weekend.
The good news: OSU has long been prepared for a worst-case scenario like this to unfold.
Players can flip their minds frequently with no repercussions, and often do because recruiting, generally speaking, can be a fickle beast. As such, coaching staffs — OSU included — have contingency plans in place for every position with best- and worst-case scenarios built in and simulated. Relationships are built in advance and offers are either out the door or at the ready to throw those plans into action.
Now that Walker's officially out, here's what OSU's plans might look like at the linebacker spot.
---
Current commitments
Fortunately for OSU, Walker was not the only linebacker in the class. This isn't a Ronald Jones III situation where, if you'll recall, Jones was committed for months as the only running back in the OSU recruiting class and then abruptly flipped to USC just weeks before signing day, leaving OSU in full-on scramble mode.
The class went from three linebackers to two with Walker's move, and two good ones at that:
1. Cole Thompson, inside linebacker: Thompson is a 6-2, 210-pound Norman native who pledged to OSU in April over a handful of low-major offers: Army, Eastern Michigan and Troy. After sitting his sophomore season because of a transfer, he exploded as a junior at Norman High. I'm very, very in on him. Self-deprecating, humble kid who works hard. Here's a cool video feature News 4's Nate Feken did on him this week:
Norman High's Cole Thompson (@cole_thompson11) was willing to take the long road to success & it's paid off with a commitment to #OKState … #OKPreps pic.twitter.com/KnXPs6wrKn

— Nate Feken (@TheGreat_Nate) July 1, 2019
2. Jeff Roberson, inside linebacker: Robertson, before committing to OSU in mid-June, had a profile slightly above Thompson's. When he committed, he chose the Pokes over Memphis, Kansas, Minnesota, Texas Tech, Nebraska and others. He's a 6-2, 215-pound player with a near-identical frame as Thompson. The mobility I've seen from him on tape tells me he should be able to play outside backer at the next level as well. We're talking about a guy who has played running back — and played it well! — at the high school level.
---
Current targets
There are more irons in the fire than this limited list, but this is who currently holds OSU offers at the linebacker position and who currently is at the top of the big board.
1. Jabar Triplett, outside linebacker: He made an official visit to OSU last month, and all signs point to him being Walker's replacement. Not only does he play outside linebacker, which would replace Walker and also complement the two inside linebacker pledges, but he's a 6-foot, 215-pound player who flies all over the field. Texas Tech and La. Tech are the competition for OSU right now.
2. Catrell Wallace, outside linebacker: I say this every time about Arkansas products, but it remains true: pulling Arkansas kids out of Arkansas when Arkansas is recruiting them is as tough a task as any in the world of recruiting. Wallace has an OSU offer, but he also has Ole Miss and, you guessed it, Arkansas coming after him. Won't be an easy pull for OSU to land the 6-5, 210-pound star from Bryant, Arkansas.
3. Krishawn Brown, outside linebacker: This Booker T. Washington star pledged to Kansas last month just two weeks after OSU offered which seems like … a choice!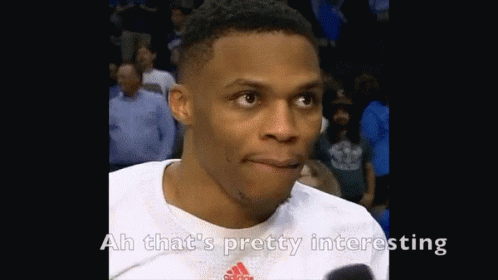 Les Miles and KU are on fire right now in recruiting, but Brown could be an easy target to pluck when KU starts the season 0-6 and posts double-digit losses to Indiana State and Coastal to start the year. Brown is a 6-3, 205-pound recruit.
4. Edgerrin Cooper, outside linebacker: Sure, Cooper committed to OU over OSU, among others, on June 21. But here's the deal: OU is in the mix — and legitimately real contenders — to land at least three other players at this position that are more highly-rated. If they take one, maybe two, does Cooper waffle on his decision and reconsider? OSU could be his fallback option if things go south.
---
Guys to monitor (not offered by OSU)
1. Nikale Davis, defensive end: In Westmoore's defensive scheme, Nikale Davis played both as a hand-on-the-ground defensive end and as a standup outside linebacker. That versatility is something defensive coordinator Jim Knowles seems to value. Davis' 6-3, 230-pound frame should help him get more looks. TU and Memphis have offered.
2. Jacobi Johnson, outside linebacker: This Midwest City product has the physical traits OSU looks for at 6-foot-5, 225 pounds. He's currently committed to North Texas but also holds offers from New Mexico State and Cornell. Could be a late-riser to monitor.
3. Warren Robinson, outside linebacker: Robinson is a Missouri City, Texas native whose stock is trending upward: Colorado, UTSA, Toledo, Texas Southern and Houston Baptist have all offered since the turn of the new year. Could be an interesting late-riser to take a chance on after playing primarily at defensive end last year. He projects to be a college outside linebacker with his size and mobility.
Thank you for stopping by Pistols Firing. We believe we provide the best OSU news and community anywhere (I guess it would be problematic if we didn't believe this), and we'd be thrilled if you would subscribe (for free!) to our 24/7 coverage and join up with other OSU fans in our forum, The Chamber.