Porter's Five Offseason Storylines: WR Depth Chart, J.D. King Transformation and QB Transfers (?)
As basketball season bleeds into spring football with Josh Holliday's crew keeping us warm in the interim, I figured it was time to start exploring a few offseason football storylines. Several of us will give five stories that we're interested in as the countdown to September and the season wears on, but I'll kick things off today.
1. J.D. King, meet Robert Glass
Remember when Justice Hill came back from his first offseason with Glass following a great freshman year looking like this? Yeah, what is somebody who already looked like J.D. King going to look like?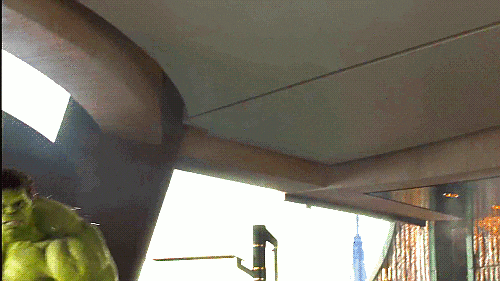 And maybe the bigger question is how much better will OSU's backfield be in 2018? That pair averaged 5.4 yards a touch with 21 TDs out of the backfield. Toss in Chuba, and next year is going to be a fascinating one when it comes to offensive playcalling.
2. Philosophical changes on defense
Jim Knowles' defensive changes aren't going to be earth-shattering given how OSU has played a pseudo-4-2-5 over the past few years anyway, but I'm interested to hear both him and the players talk about it during spring ball.
I'm not totally sure how much I believe in the whole "change for the sake of change" mantra — I go back and forth with my feelings on it generally — but I do think in this instance it could be a good thing.
We won't know the results for years, but we'll at least get to hear the plan from Knowles following a month-long stretch in which trying to unearth nuggets on Knowles, his defense or the Duke football program in general was akin to searching for a needle in Gundy's mullet. Not going to happen.
3. QB transfer on deck?
Let's chat. Oklahoma State currently has seven quarterbacks on the roster.
• Tracin Wallace — R-Fr.
• John Kolar — R-Jr. (how is he only a junior?)
• Keondre Wudtee — R-So.
• Ryan Sherry — R-Fr.
• Taylor Cornelius — R-Sr.
• Spencer Sanders — Fr.
• Dru Brown — Sr.
Four of those (but probably only three) have a legitimate shot at playing time. I think Brown entering the picture is a signal to Keondre that it just ain't going to happen for him in Stillwater. Maybe I'm wrong about that. Maybe he stays on like Cornelius or Kolar for the next few years and goes back and forth between backup and backup's backup. But if he's going to transfer, this is the summer to do it.
That's complete conjecture on my part, but it's not difficult to see why Wudtee would want to eject from Oklahoma State and go somewhere where he's going to get legit playing time during his college career. Because once that Spencer Sanders cement has set, there's no going back for anyone.
The flip side of this is that Cornelius and Brown will presumably be gone in a year, and then Wudtee would be one play from succeeding Sanders. But with some interesting names in the recruiting pipeline for Oklahoma State in the future, I'm not sure that's the best plan. And I presume Wudtee knows that.
4. Patrick Macon's (re)emergence
I was a little stunned that Macon didn't play at all in his first year at Oklahoma State after transferring from Arizona Western. He's an intriguing talent, and despite the fact that OSU is likely going away with one linebacker spot altogether (especially for somebody as big as Macon), I think he fills in a spot that loses a lot of bodies from last year (Gyasi Akem, Chad Whitener and Kirk Tucker).
The spring game will probably be telling in terms of what kind of shape he's in and how much he's going to ball in 2018.
5. Wide receiver depth chart
After a year in which we at times argued about who the No. 5 guy was because there was too much talent, 2018 might be a year in which we argue about who the No. 5 guy is because there's not enough. If you had to make a depth chart today, it probably looks like some variation of this, right?
1. Dillon Stoner
2. Tyron Johnson
3. Jalen McCleskey
4. Tylan Wallace
5. Uh … ?
I could be talked into any number of names for that last spot. C.J. Moore, LC Greenwood, Tyrell Alexander, Landon Wolf and Patrick McKaufman are all names that intrigue, but I don't know if any of them are actually good. For most teams, this wouldn't be a big deal, but Oklahoma State's No. 5 receiver has had 275+ yards every year since 2011. I'll be watching closely as it sorts itself out over the next few months.