Reader Thoughts: What Does Zion Williamson Have to do With OSU Football?
Also, some notes on Gunnar and Cale Gundy
I skipped last week's reader thoughts because of the short Thanksgiving week so this one is a little long, but they're all great, interesting questions. Thank you guys for sending in, and if you ever want to contact us (or vent) the email address is pistolsfiringblog at gmail.com!
Hello PFB team. Avid reader and OSU alum here. I enjoy reading your stuff and laughing at the over-reactions of the commenters. One of my favorites is the constant tracking of the failures of Gundy to do a better job of recruiting, and you guys have made the connections between his philosophy and the results that philosophy brings.
Well, I was surfing around during lunch today and stumbled across this article on ESPN (about LSU recruiting Zion Williamson to play football) that says volumes about the differences between the expectations and vision of a program like LSU versus our beloved Cowboys.
The line that stood out the most in this was from the coach offering the scholarship:
"Coach O said go recruit the best athletes in the country, and that's what I tried to do."
I don't think that is Gundy's mantra at all.  While we have a solid program, it needs to make the turn to elite, and the school will never be that if it doesn't compete and win on and off the field with the land thieves on at least a split basis. We will continue to be "little brother" as long as we spend less in recruiting and aren't in the room with the big names that could transform our Pokes into title contenders every year.
It is a down year, and it didn't need to be a down year — 30 wins in three seasons should have equated to top 20 recruiting classes and a glut of talent being developed in the Glassroom. There needs to be more outcry from our fan base to keep improving and not just be "competitive." 
The Cowboys have done that and now they need to be taking the next steps to be a yearly top 10-15 team that is expecting a nine-win season as a down year. Just my two cents as a fan and thought you might get a kick out of. -Josh N.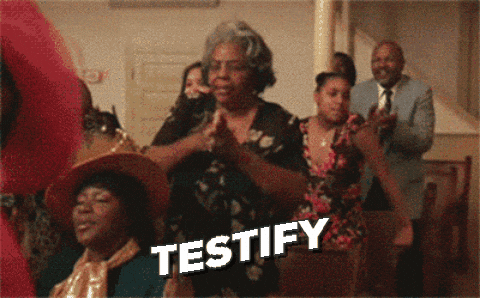 Curious about your opinion on Stillwater HS QB1 potential now that he took down a team literally loaded with D1 athletes, several who are going to college as DBs (including a halfway decent safety from what I hear). Anyway, just kind of puts into perspective the kind of arm and skill he has as a Jr. Any shot he is the QB we take for 2020? Thanks as always. Derrick S.
Oh it's on the table for sure. I talked to one person recently who knows the OSU program pretty well who thinks it's definitely happening. Can you imagine? Senior Spencer Sanders coming off a Heisman-winning year contending for snaps in fall camp with Gunnar. There will be drama. I need it.
I haven't seen this addressed anywhere, but it bothered me in the stands at the time, and it continues to bother me after watching the replay. The officials correctly stopped the clock at :18 when WVU picked up a first down on their final drive. However, once the ball was set, the referee failed to start the clock. WVU has not called a timeout and the tackle was made in the middle of the field. There were easily 5-6 seconds that should have run off prior to the next snap.
The Mountaineers should have been throwing into the end zone much earlier and from much farther out than they did. Imagine if they had completed that last pass. We'd be talking about officiating mistakes on par with the CMU debacle.
Maybe it's no big deal since OSU won and maybe I'm the only one to notice … but … Big 12 refs. -Matt H.
I feel like this happens more than we notice. It definitely happened here.
Here's the play Matt was talking about. Watch how long it takes.
---
And here's one from the previous drive. Watch how short it is comparatively.
---
So looking to next year, I was sitting here thinking about our below average recruiting class (again) and thought you know, since stars don't matter according to the diehard Gundy supporters, then what if you look at next year with most likely Wallace, Tyron, Chuba, Sanders, and maybe Moore all the top offensive weapons and Brailford, KEM and Bundage the top defenders. See a common thread?
I understand that sometimes you get guys like Noel on the O-line (a 4-star). But that doesn't mean everything. Also, you can always find "underrated" talent but I think the point is that some of these guys are highly rated and for good reason. Imagine if instead of having seven or eight starters that were highly rated we have 13-14 like we probably should on both sides of the ball combined.
Just curious what you think about all the highly rated guys possibly all playing together next year, I'm pretty sure I would be the highest "rated" 4some we've ever had on offense. -Derrick S.
That would be a great summer post. Top QB-RB-WR-WR combos by HS stars. Dez-Pettigrew-Hunter-Zac would be up there, too, probably. Again, people can get mad about the recruiting thing and point to outliers like, say, Justice Hill. But outliers are outliers for a reason, and the teams that win the Big 12 and win it all also win recruiting day for a reason. There's a mild case to be made that stars are a self-fulfilling thing (i.e. when Bama offers you, you get another star), but that's a weak argument at best. The bad news if you believe in this stuff? OSU is getting, gulp, worse.
I had a thought earlier today that I think you might agree with: If you told me Taylor Cornelius could be OSU's backup QB for the next 10 years I'd be ecstatic. If you told me Taylor Cornelius was our starting QB for the next two years I'd be much less excited. 
I have nothing against TC, but I think we learned this year that TC is a very average QB. He is going to win you about half your games. He is the reason OSU won some games, and he is the reason OSU lost some games. He is capable of putting up stats but he also makes a lot of bad throws. He can manage an offense and the players like and trust him. He has everything you want in a backup QB. But that doesn't mean he's a great No. 1. 
My take might be way off here, but think about it. If Sanders went down next year wouldn't you feel comfortable knowing TC is the No. 2 man? I would …  -James E.
Nothing I disagree with in there. It also doesn't mean he shouldn't have been the No. 1 guy in 2018. But yeah, in an ideal world TC is the best backup QB in the Big 12. Of course in that same ideal world OSU doesn't have the Dizzy green light special as one of its top three offensive sets.
This football season has been a total rollercoaster. I think everyone is on the same page that recruiting is a huge issue. I found this interesting and thought you might as well. So according to 247 Cale Gundy is the top recruiter in the county. How can Cale and Mike have that different of a recruiting philosophy? Just found it interesting/frustrating. -Ryan F.
That's … yikes … that's true. I think some of this is skewed by stuff like class size and the fact that as recruiting coordinator Cale gets to claim multiple positions, but it's still a little disconcerting. How's Mike going to let Cale do the only thing he doesn't do well for his primary rival?!