The Big 12 Narratives Need to Stop
The Big 12 doesn't tackle?
Where were you when you saw Jim Mora Jr. jabbing at the defense not being played in the Big 12 this year? Were you on bcftoys.com perusing the offensive and defensive efficiency numbers? Maybe looking at the last time OSU only scored 16 points in a home game? Perhaps you were looking at LSU's game logs from this season (we'll get to that).
Part 2 pic.twitter.com/e7RSDDKJCa

— Sarah Rogers (@SarahRogersBU) December 1, 2019
Mora is not a punching bag, but he is emblematic of the national narrative of the Big 12. Offense only, they said. A fake league, they said. Not good for the sport, they said. Then, when it flips like it has this year, people either ignore it (Mora) or talk about how bad the offenses have become.
What if … teams have just gotten better and smarter and recruited harder toward defense? What if that is actually what's happened?
Sure, there are still points in the Big 12, but one glance at three games on Saturday tells a different story than the one I'm hearing. Ohio State and Michigan combined for 83 points on Saturday before Auburn and Alabama combined for 93 before OSU and OU combined for just 50.
But then the narrative of those 80- and 90-point Big Ten and SEC games becomes "what a classic" instead of "what a sieve." It's all nonsense.
To wit: LSU gave up 38 points to Texas this season. Remember, LSU was one of the teams Mora said tackles /makes tackling motion. OU and Baylor combined? They gave up just 37 to Texas. Less in 120 minutes than LSU gave up in 60. Baylor gave up 10, OU gave up 27. Those teams don't tackle /makes tackling motion.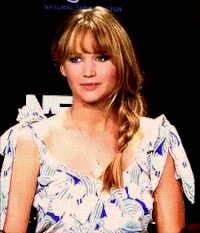 Coming into last week's game with Texas A&M, LSU was giving up 1.8 points per drive on defense. This is a good number but not an elite number. Remember, LSU tackles though. Baylor, which doesn't tackle, was giving up 1.4 points per drive. Oklahoma State — not mentioned but this is a website called Pistols Firing so here we are — was giving up 1.99. I can't imagine what Mora would have said about them. They play ghosts on defense /makes disappearing motion.
Listen, the TV thing is hard. You're on all day and you find yourself saying ridiculous stuff. But this is a spotlight on a broader issue. The Big 12 is a good football league. I think bowl season will reveal that this year. And we can't let the narrative be "no defense" when offenses are thriving and "no good QBs" when they're not.
We can't let the story be tackles! for other contenders (LSU) just because they normally tackles! when the numbers tell me a very different story. Other conferences are dictating what the national narrative is and I find that a little maddening.
Are Utah and LSU better than OU and Baylor? Maybe. But also maybe not. Again, LSU squeaked by Texas, which was a couple of plays from going 3-6 in the Big 12.
The point is that the Big 12 has a national reputation as a little brother league because #FootballGuys are scared of innovation. It's almost as if because offenses have been good in the past then defenses couldn't possibly have gotten better. No, it has to be that the offenses have gotten worse. Or, again, it just gets ignored altogether and well that's just the arena league conference.
The reality here is that when your offense gets better and faster, your defense often gets necessarily worse. LSU is going through that this season. It's hard to go 15 possessions a game and hold teams under 25, isn't it? It's hard to keep your PPD down when you get so worn down. It's hard to make tackles when you're on the field for 95 plays instead of 60.
So don't let the conversation confuse you. The Big 12 is a good league that can (and will) hold its own come bowl SZN. I just hope JMJ is on for halftime and postgame analysis after every single Big 12 bowl win.