Mason Rudolph Raves About Tyron Johnson: 'He's Going to Have a Great Year'
With the second hand inching closer and closer to football season, the hype train is full-steam ahead as Mason Rudolph and his talented receivers aim to toss themselves into Big 12 title contention and beyond.
Among the buzz that has permeated Stillwater is LSU receiver transfer Tyron Johnson, who is set to compete after sitting out last season due to transfer rules. The former five-star recruit from Louisiana caught the eyes of many, including Jordan Sterns, in his time with the scout team. And with his elevation up to the big leagues in spring camp, he's caught the eye of QB1, too — and Rudolph isn't shy to declare him as a breakout candidate in 2017.
"Tyron Johnson's going to surprise a lot of people, just because his make-you-miss and change-of-direction ability. In the open field, I think he may be the best receiver we have right now with the ball in his hands with people in front of him. James and McCleskey are guys that are going to run by you and jump ball, ball skills and all that. But he's going to have a great year."
I know what you're thinking: OSU has James Washington and Jalen McCleskey — two preseason Biletnikoff Award Watch List candidates — as well as the much-anticipated return of Marcell Ateman. Where exactly does Tyron Johnson fit in to all this?!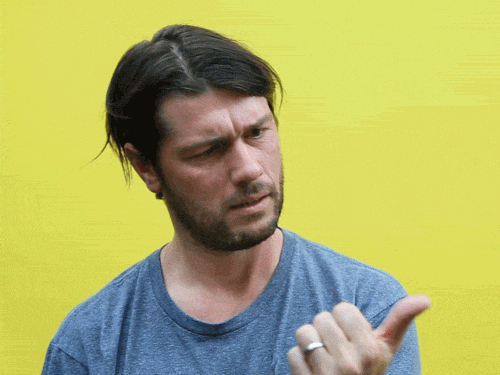 In my eyes, Johnson is a future WR1. But he'll likely play as a WR4 (or 3.5?) behind Washington, McCleskey and Ateman this season. The best part is that he has speed and size and lateral quickness — bringing a combination that is lethal and unique in its own right that perfectly complements OSU's receiver corps.
"We're all good, but we all have different ways of being good," James Washington said at Big 12 Media Days. "We have our deep threats, we have our short underneath guys. We have our good agility guys who can cut and are quick off the line. You pick your poison … Tyron—He's real shifty, and he can make you miss. He's going to be a big player to keep your eyes on."
With so many talented receivers on the team, it's a wonder how managing egos hasn't forced a strife or two, considering what's at stake. But Washington, a frontrunner to win the Biletnikoff Award in 2017, is the epitome an ego-less player who wants to make the team better at any cost.
"When you have that many good receivers — and that type of competitiveness on the team — it's going to make us all better," Washington said.