Oklahoma State Midseason Grades: Running Back
OSU's tailback group is dangerously top heavy in talent and experience.
While Oklahoma State retreats into a much-needed bye week, it seems like the perfect time to look back over the first half of the regular season, review and dole out grades for OSU's position groups.
We've already looked at the QBs, now let's turn our eyes to a group headlined by possibly the best running back in North America.
140-Character Summary: Coming into 2019 we a had pretty good idea that Chuba Hubbard could be a pretty good back. But what he's done in six games has been jaw-dropping.
Best Performance: Take your pick. Chuba has failed to reach 100 yards just once this year (against McNeese) and has three games of at least 200. Kansas State two weeks ago may be his best overall performance. How about 296 yards on 25 carries?
Worst Performance: The first to come to mind is the aforementioned McNeese game. Chuba carried it just eight times for 44 yards and a score after an early fumble that was recovered by OSU. Still, he picked up 5.5 yards per carry. I could maybe go with the Texas game two weeks later when he mustered just a 3.3 yard average as Gundy & Co. rammed him into a burnt orange wall 37 times. But it's hard to call 121 yards and two TDs a bad outing.
You know what? Scratch that. Leave this section blank.
Best Play: Again, there have been plenty of big plays from No. 30. It may be recency bias, but this one sticks out. He (literally and figuratively) drags a college football team across the goal line on his back.
Stat that Matters: 27 — There are a ton of gaudy numbers and stats that illustrate the impressive feats Chuba has accomplished so far, and the history he still can make, but this number sums up both his impressive offensive burden and a possible pitfall for the Cowboys moving forward.
Through six games, Chuba Hubbard is averaging 27 (!) carries per game. He's currently on pace to have the fifth-highest workload in school history.
Ernest Anderson (1982): 32.1 carries per game
Barry Sanders (1988): 31.1 carries per game
Terry Miller (1977): 28.5 carries per game
Thurman Thomas (1985): 27.3 carries per game
Chuba Hubbard (half of 2019): 27.0 carries per game
David Thompson (1996): 26.6 carries per game
Other than the McNeese game (or against FBS opponents) he is averaging 30.8 attempts per game. His backup, LD Brown, is only averaging four carries per game on the year.
On Tuesday, Mike Gundy acknowledged that this is not sustainable.
"Chuba can't take … I just don't think he can do it 32 times a game," Gunday said. "It is hard to take him out. I think all ya'll would agree, it's difficult to take him out of the game. But we have to do it, and LD is doing what we asked him to do. When a young man does that, you gotta give him a chance."
So for this season, running backs not named Chuba Hubbard have accounted for just 132 total rushing yards this year — and the splits are even more eye-popping.
LD Brown: 24 carries for 78 yards, 1 TD
Jaymyl Jeter: 11 carries for 34 yards (McNeese only)
Micah Cooper: seven carries for 12 yards, 1 TD (Weeks 1 and 2 only)
Deondrick Glass: two carries for 8 yards (McNeese only)
Jeter and Glass only saw time against an FCS team — and Jeter has reportedly entered the transfer portal in search of other opportunities —  and Cooper hasn't played since that McNeese game.
This disparity would appear to indicate a real lack of confidence of the OSU coaching staff in anyone other than Chuba. And that shouldn't give OSU fans a ton of confidence in the Cowboys' prospects should he need a breather at any time.
Bullet Stickers (out of 10): 11!
The Future: At this point next year I think Chuba is on an NFL roster, but what does that mean for the future of the position at OSU?
There are some intriguing prospects left — even if Jeter does leave Stillwater — like true freshman Deondrick Glass, the highest-rated tailback to sign with OSU since Devon Thomas, and junior college transfer Dezmon Jackson. But Glass has yet to earn a spot in the rotation and Jackson has been hampered with injury. What's worse, OSU doesn't have a running back committed for the 2020 class.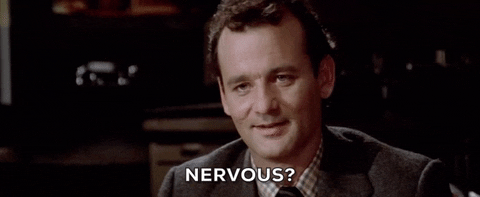 If you are Mike Gundy, in just over a year's time you've gone from a stable that included Justice Hill, Chuba Hubbard, J.D. King and LD Brown to potentially one that includes LD Brown and two virtual unknowns at the FBS level. That's a pretty bare cupboard at a pretty crucial position. All the more reason for Gundy to publicly claim the nation's leading rusher, by a healthy margin, is not ready for the NFL.
Obviously, recruiting is Priority 1, but right after that should be finding a way to get these other guys some more reps down the stretch. Unfortunately, the schedule won't get any easier and OSU's dependence on Chuba is even less likely to wane. Let's hope the coaching staff hasn't painted itself in the corner of an empty running back room.