OSU Wrestling's Attendance Numbers Trending in the Right Direction
Bedlam wrestling saw GIA's best crowd so far this year — in any sport.
On Pistols Firing and among OSU fans in general there is a lot of discussion on basketball attendance. Everyone wants the Eddie Sutton era attendance back and wonders what could be done to make it happen?
Along those same lines I thought it would be interesting to look at wrestling attendance and some things that could be impacting it. I pulled attendance numbers last year and here's a chart showing averages over the past few years.
The top 5 NCAA wrestling programs in average attendance over the last 4 years. pic.twitter.com/AOHx5mUcc1

— Renoslav Champion of Reno TOC (@SpeyWrestle) April 10, 2018
Good News for 2018-19
The program is off to a really solid start in making a turnaround with its attendance this season. OSU is still going to need to make some gains to catch Penn State and Iowa, but it looks as though we'll see a significant boost comparative to last season.
In 2017-18 the most attended dual for OSU was Bedlam. The Cowboys had 5,798 people in attendance. I spoke with the ticket office and they put the numbers for the Bedlam dual last weekend at 6,836. That is actually the highest number of all the events in Gallagher-Iba this season, including men's basketball! According to their releases it also tops home attendance for any non-football athletic event at OU to this point. The only in-state anomaly where a nonconference basketball game in the state had better attendance was when OSU played at Tulsa in front of 7,145.
When the Cowboys wrestled Wyoming, which by most accounts is a standard or average wrestling match, OSU beat their average attendance from last year with 3,215. Combined those two duals averaged roughly 5,025 attendees. With remaining home tilts vs. Northern Iowa, Air Force, Lehigh, and rivals Iowa State, and Iowa (always a big draw in Stillwater). OSU is almost certain to outdo most recent season averages, with the possible exception of 2017, a bit of an anomaly due to a record-breaking Penn State dual.
What could be driving this? Alcohol sales? Daton Fix? A down year in football/basketball? Possibly the incredible coverage the program now receives on Pistols Firing?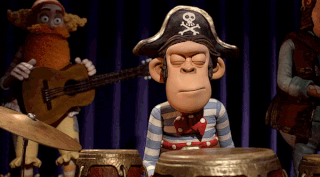 ---
Tough to know, but even though they aren't quite hitting Iowa/Penn State numbers, it's definitely a positive and hopefully a trend that will continue.