Roundtable: Mason to the Browns, OSU's best NFL Prospect and more
The PFB roundtable is back this week discussing OSU's best defensive prospect, expectations for the Baylor game this weekend, and that wild mock draft that has Mason Rudolph going No. 1 overall to the Browns.
Kyle Boone: Seeing what happened with OU falling to Iowa State as a 30-point favorite, should OSU be concerned as a 25-pt favorite over Baylor this weekend?
Kyle Cox: They should be concerned regardless. Gundy talked about the parity in this league and it's a real thing. OSU can't take anyone lightly with an early loss and doing so is inexcusable.
Thomas Fleming: I think they should be prepared but not concerned. Baylor showed what they can do, and that they can compete (albeit not win) with Big 12 teams. If you go out and treat them like any other opponent, it should be a double-digit win. If you start slow and have your defense struggle, you could be in for a not-so-fun homecoming.
Caleb Deck: I'm going to cautiously say yes because they should always be concerned? Maybe prepared is a better term there, Thomas. However, I do think there is a distinct difference between Iowa St. (rangy, skilled at WR and QB, and has experience fighting through tough games) and Baylor who I would consider *actually* bad and lacking in the fight category (as long as we aren't counting their players fighting dogs?)
Ryan Harris: OSU should be concerned with every game to an extent. All of their preseason goals, including the CFP, are still in tact. There is no room for error though. OSU needs to win, and needs to look good doing it. OSU is still a top team in the Big 12, and they're going to get everyone's best shot every single week. Preparation will be key every week.
Kyle Porter: I guess the team should always be concerned, but fans should not be. They're not going to lose to an 0-5 team at home and start the Big 12 season 0-2 in BPS. It's just not a thing that's going to happen.
Phillip Slavin: I don't think what happened with Iowa State/OU should matter. What happened against TCU and Texas Tech should make OSU realize that anyone can beat them this year. Baylor has been improving each week. I don't think they should be concerned, but they had better not take the Bears lightly.
Nick Welch: I don't think OSU is going to take anyone lightly the rest of the year. I think they will be fine on Saturday.
Boone: This feels like ages ago, but last time Baylor came to Stillwater the Bears ended OSU's undefeated season and racked up 700 yards of offense (including 396 through the air.) Do you think OSU's secondary will be able to hold up against a surging BU offense that has a different complexion with Zach Smith under center?
Hayden Barber: I think everyone sees Baylor as a team that is "better than everyone thought," which sounds backward, but it plays into that question. With all the history between OSU and Baylor, I think concern should be sky high. I don't care if they are 0-5 or 0-10.
Matt Harris: Baylor has scored either 45+ or around 20 every game this year with no in between. This is not even close to that same Baylor team that came to BPS two years ago and I expect the defense to do better this time around. I think Baylor is good for 35 points and 300-350 yards. I don't know if anyone would define that as "holding up" especially against a team that is 0-5 but Baylor won't be going for 700 again.
Barber: To me, there are slim chances the OSU defense holds up, and it's not so much because of the talent Baylor has on offense (because there is very little comparatively). The Baylor system is designed to work regardless whether you have a four-star receiver or a three-star; a touted thrower like Bryce Petty or Zach Smith. They won't put up 700, but it's not crazy to think Baylor could total 500.
Porter: I think it has less to do with who's under center and more to do with who's not lining up out wide. Gone are KD Cannon and Corey Coleman. In are players who are not KD Cannon and Corey Coleman. OSU's secondary will be tested, sure, but not in the same way it was in 2015.
Slavin: Baylor has been better with Smith under center, but he's also proven to be mistake prone. He already has five interceptions on the season. Yes, Baylor may break for some big plays, but with the team still searching for a No. 2 or even No. 3 receiver, I think the secondary should have a solid day. Baylor's better than they looked in week one, but not 700-yards against OSU good.
Ryan: Part of this depends on play calling. Will Glenn Spencer see an 0-5 team and play aggressive, or will he see a surging offensive hungry to win their first game and keep the bend don't break defense? If the former is true, I think OSU will force turnovers and be just fine. If it is the latter, Baylor may score more than expected. The OSU secondary will have a better game against the Bears than they have in years past.
Thomas Fleming: I have no idea. The secondary isn't great, and I bet Baylor's coaching staff is smart enough to know where to attack.
Deck: While Zach Smith certainly looks better than Anu Solomon, I still don't think he's a top caliber QB our secondary will see this year. He's put up an impressive 1,000 yards in 3 games but he had 35% completion rate with 3 picks against Duke. Yes he had a field day against OU but it will be clear soon if they have more problems in the secondary than we thought. It's hard to predict someone so streaky, but I am less concerned by him than other Big 12 QBs (also they lost a senior OL who was an All Big 12 preseason player which may play a factor in their pass game).
Cox: You don't have to be good under-center to score on this defense.
Boone: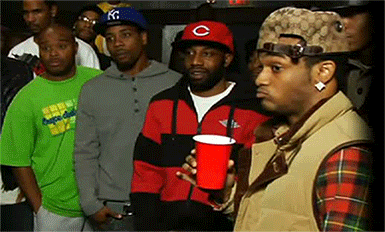 Cox: It's still more about OSU not beating themselves than Baylor beating OSU. But what leads us to think they won't try and beat themselves?
Boone: There's been a lot of buzz about DT Dequinton Osborne this week among NFL circles. Who do you think is OSU's best NFL prospect on defense?
Cox: I'd say the Blizz or Bundage. Possibly Tre Flowers. For this year, I'd say DQ.
Matt Harris: I don't think OSU has any prominent NFL prospects on the defensive side of the ball but Osborne is likely the most ready for the league.
Fleming: Definitely Osborne. It's not close. Flowers would be No. 2.
Porter: Yeah it's probably The Blizzard, although I'm still partial to Flowers' length and skillset.
Cox: I wanted it to be Darrion Daniels by this time. Sugar Loaf needs to continue to step up.
Slavin: I don't know if OSU has a "marquee" NFL draft pick, but they could easily have one or two taken in the later rounds. I think DQ, Flowers, and maybe even Whitener have a real shot at making a team.
Barber: Dairy Queen. Not close.
Boone: I think I'll go Flowers. They just don't make athletic safeties like he's built with his coverage skills.
Deck: As for DQ "The Stop Sign of Texas" Osborne (Maybe too long for Dave Hunziker to read on air….), how would he compare to Vincent Taylor? Even coming out of the sixth round, Taylor has made an impact. I think DQ could as well even if he's not a huge name out of school.
Ryan Harris: DQ is the best player on the OSU defense but Tre Flowers has the most potential with his length and athleticism.
Boone: OK, last one: In one GIF, what would your reaction be if Mason Rudolph was drafted No. 1 to the Cleveland Browns? And in one word, where do you want him to land?
Boone: Giants.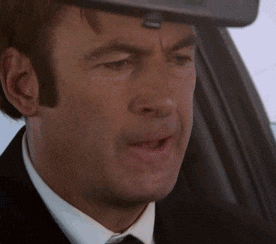 Cox: Niners.
Fleming: Jags
Slavin: Niners.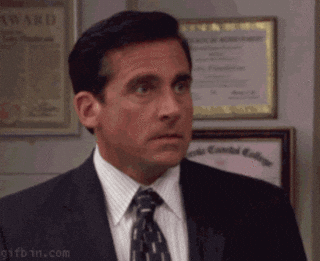 Barber: Cardinals.
Matt Harris: Jacksonville.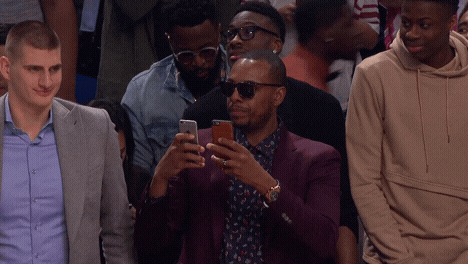 Deck: Giants.
Ryan Harris: Arizona.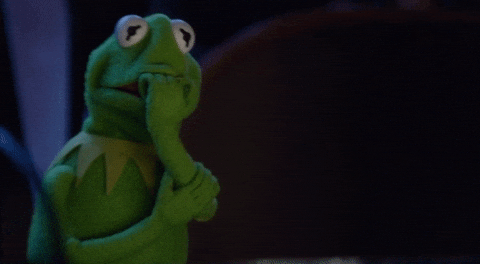 Porter: