Here are the 10 Most Viewed Articles on PFB in 2018
Glenn Spencer and Kliff Kingsbury make appearances.
It's been a wild year for us, for me. It feels like it started yesterday, but in two weeks it will be over. For the first time since PFB started, our traffic won't surpass our traffic from the year before (barring something completely insane over the final 14 days of 2018), but that was probably to be expected during a 6-6 season without a ton of exciting recruiting news.
Still, there were some monster stories. Glenn Spencer's exit was the first huge one and remained the biggest for the entirety of the year. It was joined by nine others on our 10 most viewed posts of the year.
Let's take a look.
1. Glenn Spencer, Gone: This isn't a massive surprise considering we broke it, but I'm mildly intrigued that this remained No. 1 throughout all 12 months. I would have thought something — like, about how awesome Mike Yurcich is? — would have surpassed it. This is the 28th most-viewed story on our site all time.
2. Tom Herman loses his mind: I think the day after that Texas game ended up being a top six or seven day ever for us. Thanks, Tom.
3. Mike Gundy Offers to Pay Cost of Improving School Safety: He unfortunately hasn't been willing to pay for the cost of improving his actual safeties.
4. Jalen McCleskey, Gone: You guys sure enjoy a fancy, unexpected exit.
5. Could OSU Capitalize on Kliff's Exit? Unfortunately for everyone involved, this may have been the most exciting bit of recruiting news from all of 2018 (non-basketball edition).
6. Ten Thoughts on OSU's Win Over Boise: This one is a tough re-read following a 6-6 year. Here's my second paragraph:
BUT SCREW IT I AM ALL IN CORNDOG DOESN'T EVEN HAVE TO BE THAT GOOD FOR OSU TO GET TO NOVEMBER UNDEFEATED THIS IS STARTING TO FEEL LIKE 2015 ALL OVER AGAIN.
Me now ⤵️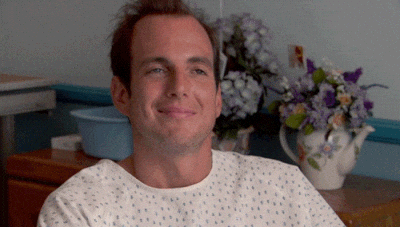 7. Mike Gundy Sacrificed Part of 2019 for a 6-6 Record: I remain neutral on how Gundy handled the QBs, but this remains factually pretty ack-rut.
8. Gundy Says Social Media Gives People a Platform to Bitch: I think Kyle B. wrote pretty much all of these. I got lit up by him in terms of traffic this year, by the way. Just smoked.
9. Gundy Addresses Locker Room After Texas Game: THE ONLY REASON MY KIDS CAN HAVE A CHRISTMAS THIS YEAR IS BECAUSE OSU BEAT TEXAS IN FOOTBALL.
10. Trae Young Complains About Bedlam Officiating: You can keep complaining that we post about frustrating OU superstars, but clearly there's a market for the #content.