Bedlam 2017: Eight Storylines Include Bundage vs. Baker, Gundy's Psyche and Rudolph's Injury
It feels odd to be prepping for Bedlam at the end of October, but here we are on Halloween Eve talking about the terror that is Obo Okoronkwo and what that will mean for the Oklahoma State offense come Saturday.
This Bedlam has a different feel than recent years. I think that's because it's being played within the rhythm of the season and is not being treated as this whole separate entity. It's as if Oklahoma State going to Ames and OU returning to Norman for TCU is sort of holding the dam of hyperbole from bursting.
In three of the last four years, this game has been the finale with Big 12 title implications for OSU three times and OU twice. That has not gone well for OSU. So maybe the lack of regular hoopla — remember that two-week buildup last year?! — will serve Gundy and Co. well. Or maybe they'll get trounced again on their own turf. I have no idea what to expect, but I do know that these are eight of the biggest storylines heading into Bedlam 2017 (Part I?)
1. Mike Gundy's psyche
It's the storyline this year, right? I got interviewed last week for a story that's supposed to run on ESPN later this week, and my general thesis was this: Reasonable Oklahoma State fans don't mind losing to OU, what they mind is the way OSU has lost to OU. With its tail between its legs and its bag of LEGOs full and twisty-tied on the far edge of the sideline.
The last two years, Oklahoma State has been the underdog to OU but has played like it was the 21-point favorite. More runs than a first-time tourist in Thailand and deliver the game to your defense to win it. Except its overmatched defense was playing Baker Mayfield, Samaje Perine and Joe Mixon.
The Pokes are the favorite this time around but not so much so that it shouldn't also be the aggressor. Will Gundy settle for knees before the half and waiting for OU to make mistakes OU doesn't traditionally make in Bedlam, or will this year (finally) be the year that's different?
2. Baker's last-ish stand
It's going to be great, isn't it? It's his last trip to Stillwater and likely his last ever game against Oklahoma State. The flag man cometh, and he will hear unrighteous barbs on Saturday afternoon and into the evening.
— Sooner Gridiron (@soonergridiron) October 29, 2017
He lives for this, though. He wants your mug shot posters. He wants your trash talk. He wants it all. I hope we get a damn shootout, and Kenneth Edison-McGruder (the 9th president himself) ends the evening like this.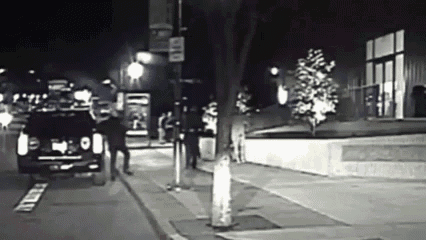 3. Yurcich vs. Obo
I asked Adam Lunt how Oklahoma State can neutralize the future professional football player at defensive end for OU. His response: Hope he gets the flu?
Oklahoma State has a big problem on offense right now because OU is almost certainly going to do what Texas and West Virginia did and let Oklahoma State run the ball to their heart's content. The problem with that is that OU is actually really good at stopping the run, and the other problem is that No. 31 still has eligibility.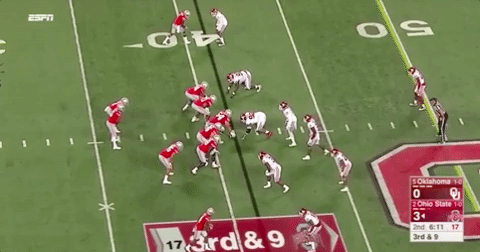 4. Lincoln Riley's first
The first-year baptism will nearly be complete as Riley rolls into Stillwater for his introduction to the series. His appearance, however, feels like it's more about Gundy than it is about Riley. Was Gundy worried all along about the sticker on the side of the helmet, or was Bob in his head? I think this year will go a long way in revealing which it was, but I'm not totally sure I want to know the answer.
5. Special teams stink
It could get weird on Saturday when two of the three worst special teams units in Power 5 football meet up in Stillwater (Kansas is the third). I think I'm most interested to see which coach (if any) will try and mitigate his special teams woes by letting 'em hang with a fake punt, fake FG or onside kick. It feels like Gundy hasn't done this since the last time the Astros were in the World Series, but Saturday would be the perfect space given how poor the Cowboys have been in pretty much every special teams facet.
6. Mason Rudolph's injury
What exactly is it? How bad is it? Will he in fact be 100 percent on Saturday? None of us know any of these particulars, nor will we for the remainder of the week. Only No. 2 knows how bad he is and how much he can or cannot do. His ability (or inability) could flip Bedlam, but we're not likely to know it until after the game (if ever).
7. Dat weather tho
No excuses this year. It's going to be 70s and almost certainly clear on Saturday in Stillwater. No "the ball wasn't spinning correctly" because of the rain. No 0-degree wind that freezes QB hands. Nothing but a perfect afternoon for the game of the year inside BPS.
8. Spencer (and Calvin) vs. Baker
The dark knight is here, but it's not who you think. Yes, Glenn Spencer's defense is currently No. 16 in the country in defensive efficiency and No. 2 in Big 12 Conference games in yards per play given up. He is shepherding one of the underrated great stories of the season thus far in this league.
But for that to continue against the Baker and his sous chefs, I think Calvin Bundage is going to have to have the game of his life. Bundage is probably the most startling talent on the defensive side for Oklahoma State, and he is certainly capable of giving 6 more tummy time than he would like. Whether or not that happens could determine the outcome of this game. Bundage is coming, though, and Baker might not enjoy what he sees on Saturday in BPS.